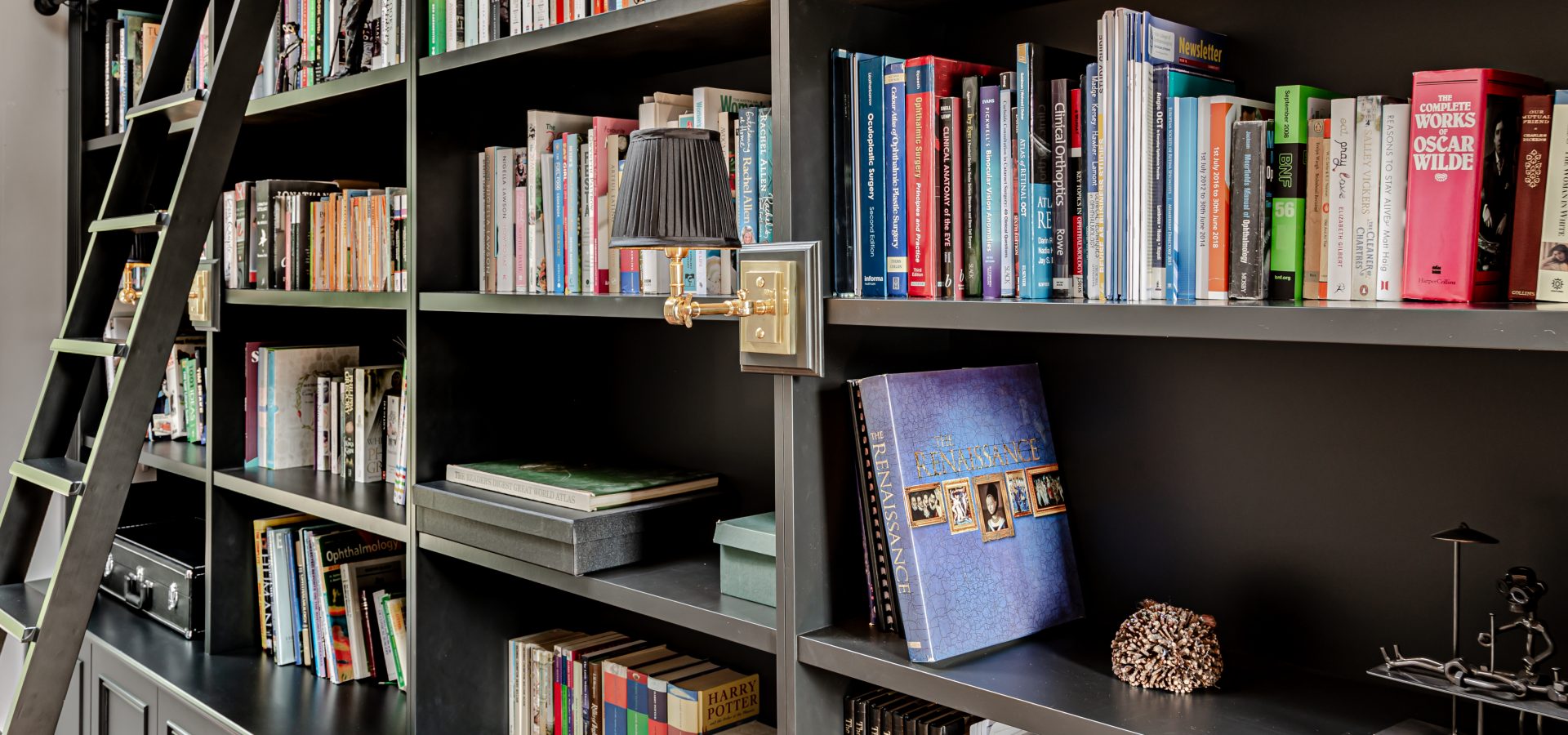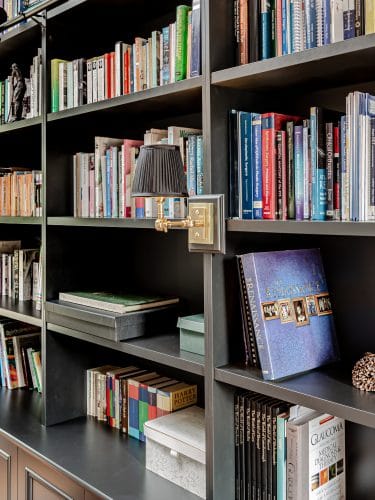 DECLAN SEXTON & SONS - HOME OFFICE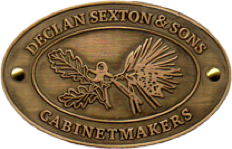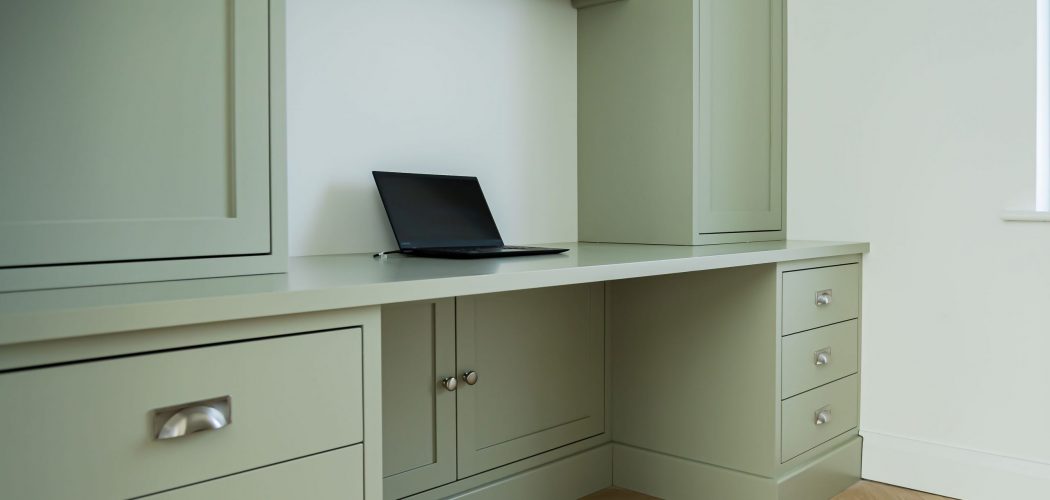 Bespoke Home Office Solutions
---
We can design and craft your desk, IT furniture, shelves, and storage units to suit your particular work space, practices and routine. We are well aware from experience that, as well as being distinct, bespoke office furniture needs to be durable and practicable. We design custom home office solutions that will last and make your work life more enjoyable.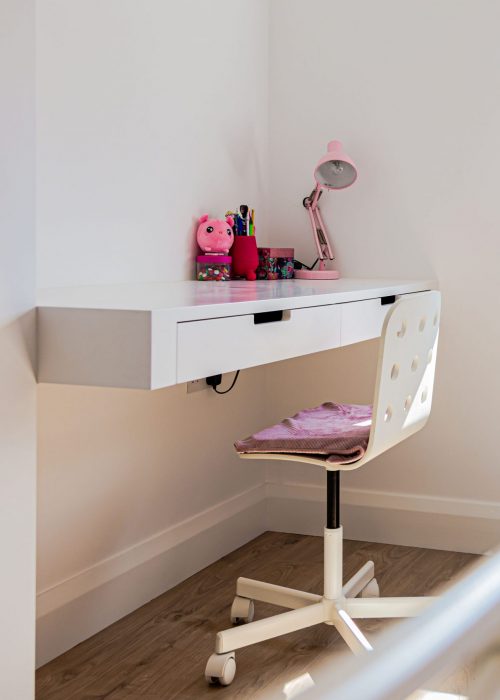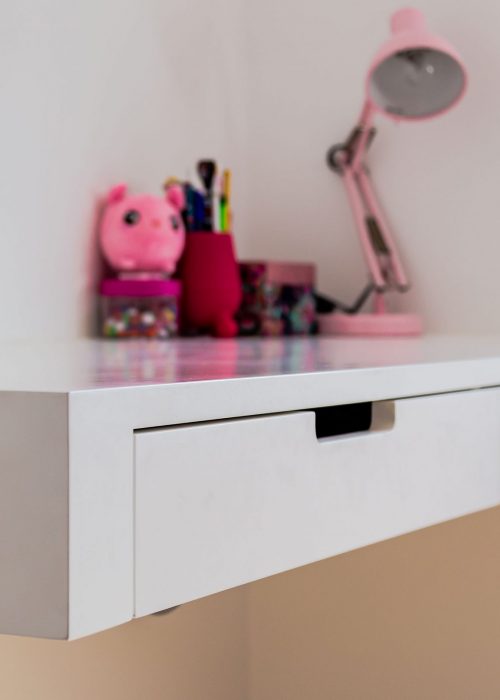 Custom Home Office
---
Once we have our starting point of entertainment and services you may wish to integrate and an idea of the particular look you're in search of, we then apply ourselves to the rewarding experience of designing your bespoke home office.
To help you visualise the end product we can create the necessary drawings, from simple front elevation to 3D photorealistic images. When you decide on your design, style and finish, we begin the work on your bespoke office.
Using the finest materials, we handcraft your bespoke pieces with a combination of traditional hand tools, modern machinery, a wealth of experience and a deep-rooted belief that anything is possible.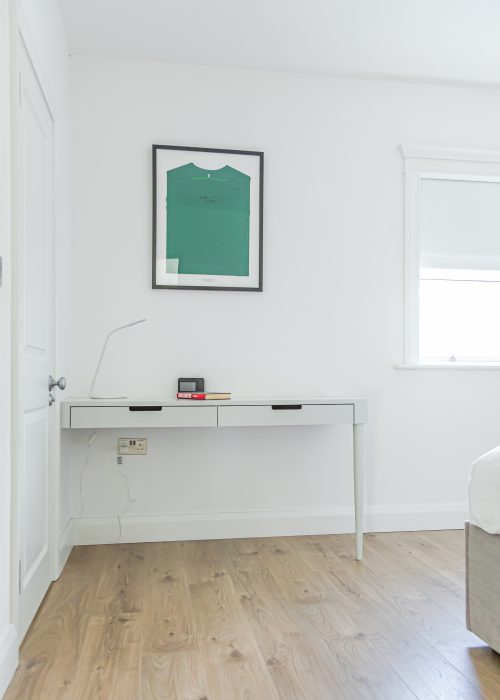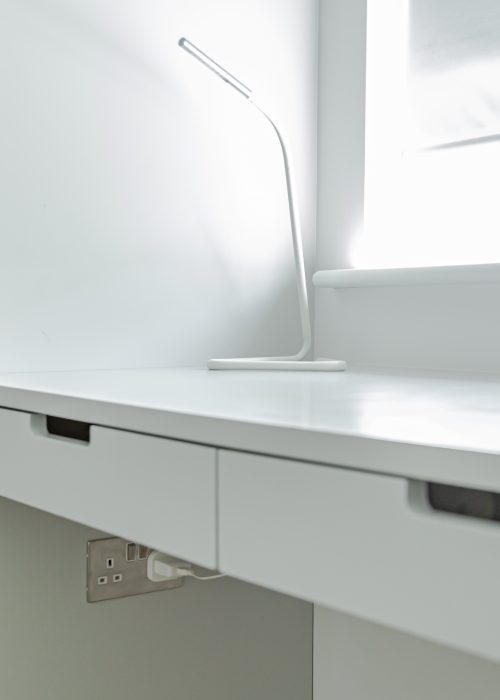 Individually Crafted
---
Made from the finest materials, all frames, doors and cabinets are individually crafted, traditionally jointed and finished in our workshop at Ballynevin. A browse through the solid wood, lacquered and painted office furniture photographs will give you a sense of what you'd like for your bespoke office.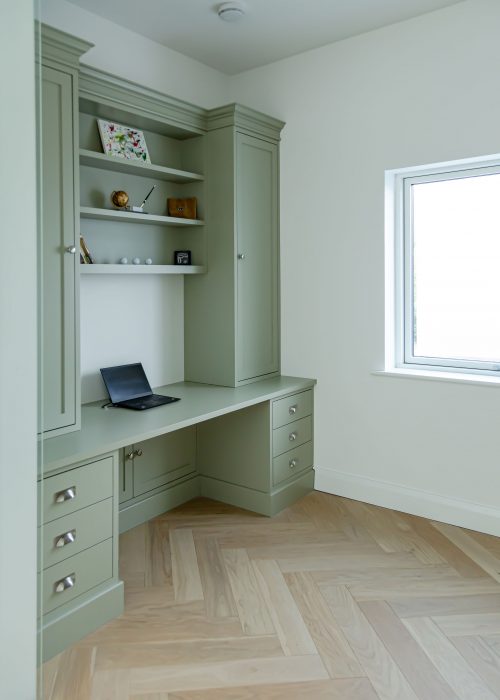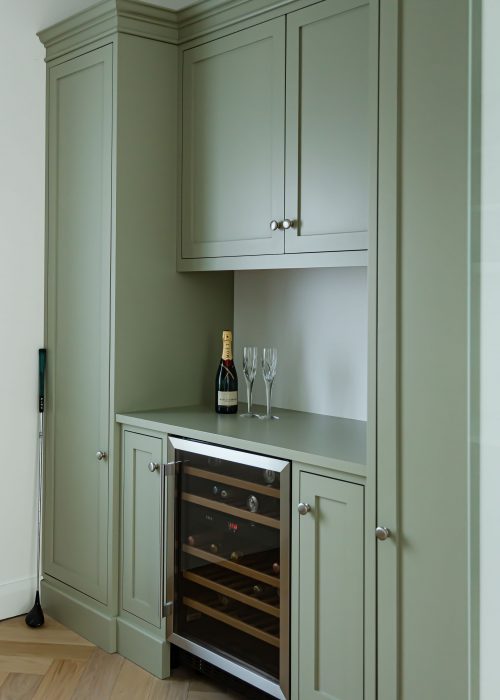 New Office Design
Do you want to know how to get your bespoke home office solutions project started? Beginning with a brief phone call or by clicking our "Get Started" button below, your new office design begins. We welcome all ideas, photos and drawings which help us to advise on the best office design for you.