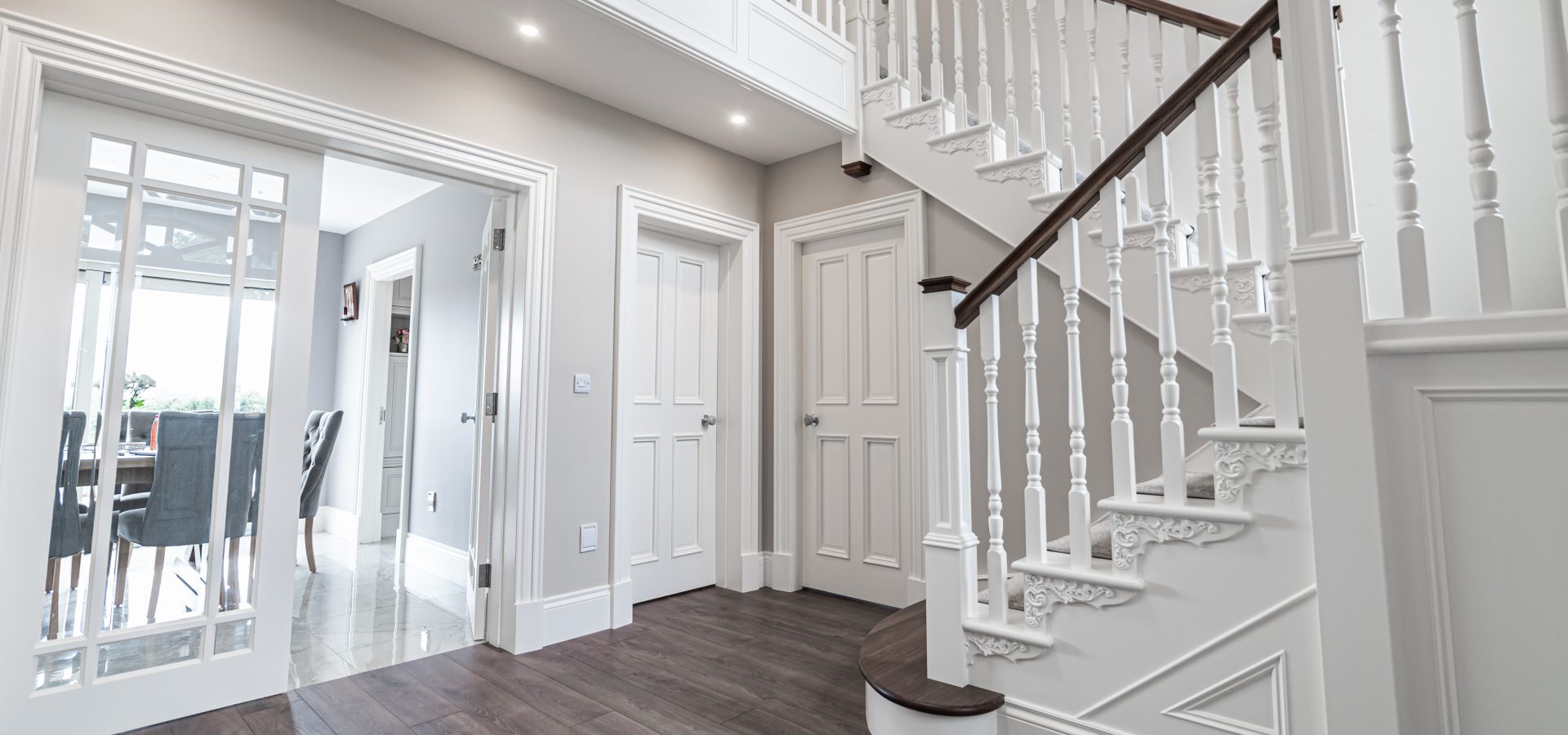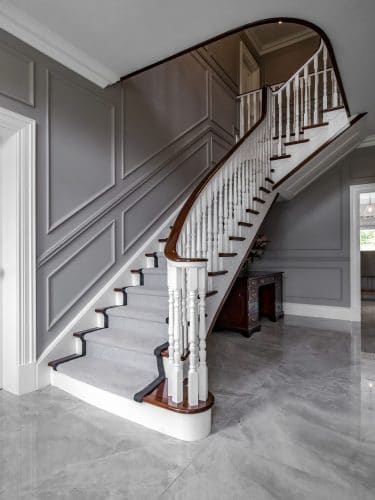 DECLAN SEXTON & SONS - PANELLING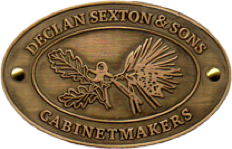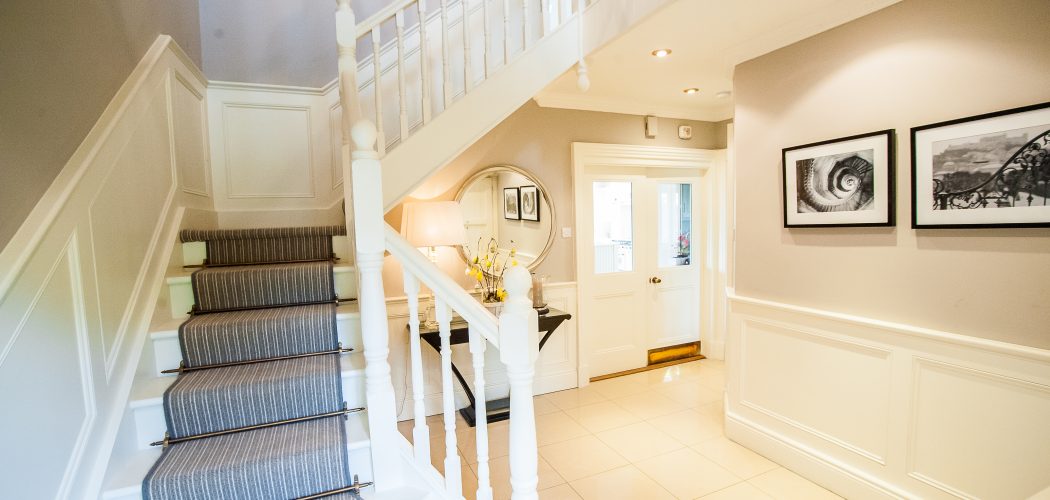 Wall Panelling
---
For many years, we have designed, handcrafted, and installed bespoke wall panelling throughout Ireland, from Waterford and Cork to Dublin and everywhere in between. Wall panelling is an excellent way to improve the look of your interior design. However, in addition to its decorative appeal, wall panelling has many other advantages, such as durability, soundproofing, and acting as an additional layer of insulation.
All our architectural panelling is individually crafted, traditionally jointed and primed or finished in our workshop at Ballynevin.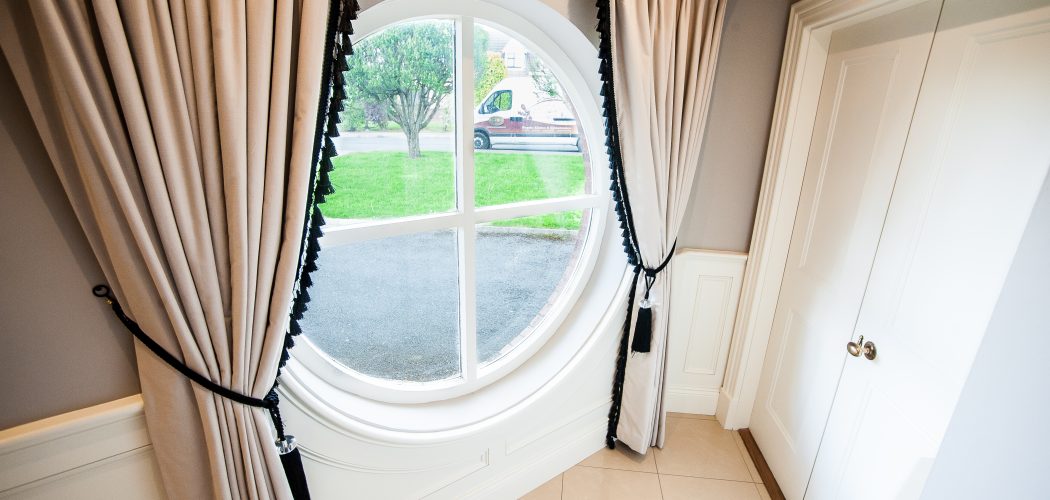 Individually Crafted
---
All of our architectural panelling is individually crafted, traditionally jointed, and primed or finished in our Ballynevin workshop using only the finest materials.The skirtings and top cap mouldings are then fitted on-site to ensure a seamless finish. Radiator covers and shelving can be incorporated into our panelling designs as well.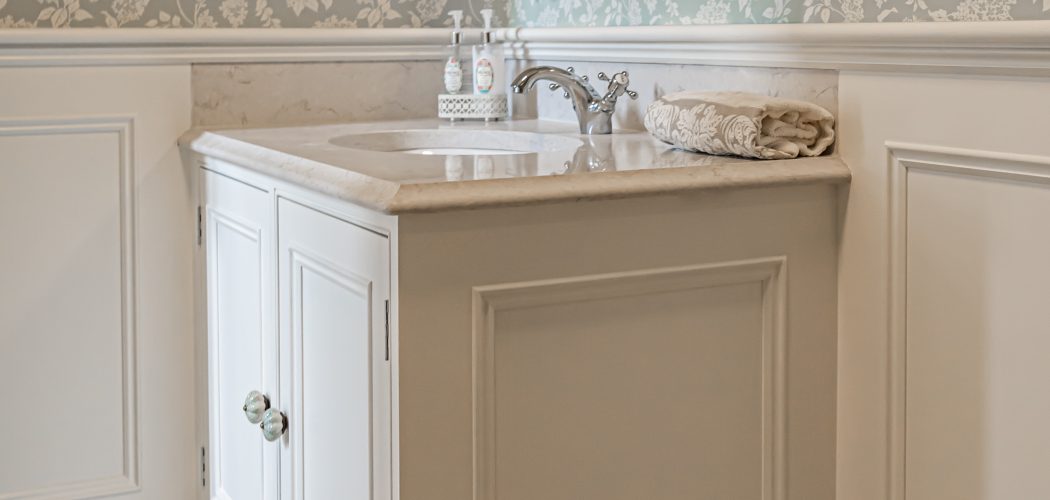 Wall Panel Inspiration
Not sure what type of wall panelling will look best in your house? We collaborate with you to determine the best type of panelling for your home, whether it's a feature wall or a continuous theme throughout.
We have the necessary tools and skills to create bespoke wall panelling that will last a lifetime. We have the benefit of tried and tested experience when it comes to architectural wood panelling, regardless of the limits or demands of a given space, whether it is board & batten, shaker, wainscoting, tongue & groove, shiplap or a more modern wall panelling design like vertical slatted panelling.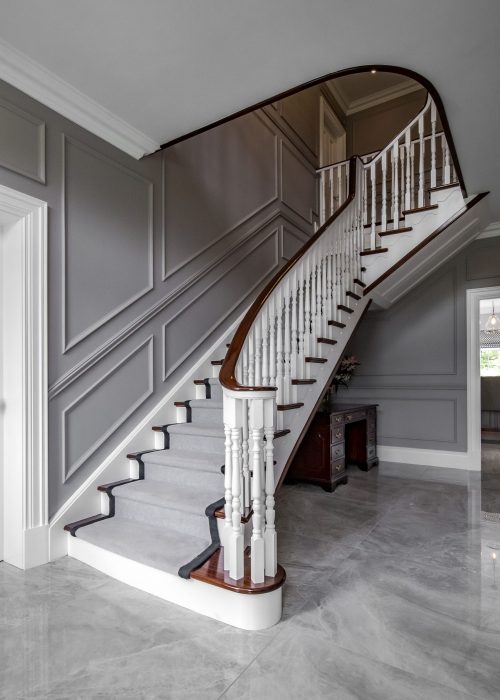 A Stress-Free Experience
---
Beginning with a brief phone call or by clicking our "Get Started" button below, your architectural wood panelling design can begin in an instant. We welcome all ideas, photos and drawings as this will help us to advise on the best panelling design for you.
A browse through the project gallery of our wood and painted panelling might give you a sense of what you'd like for your space. Don't hesitate to call us with your questions and queries.
In addition to this, if it has not already been decided, we can advise you on the placement of your main services, and from there, provide you with any electrical or plumbing drawings you may need to ensure, in so far as possible, a stress-free experience.