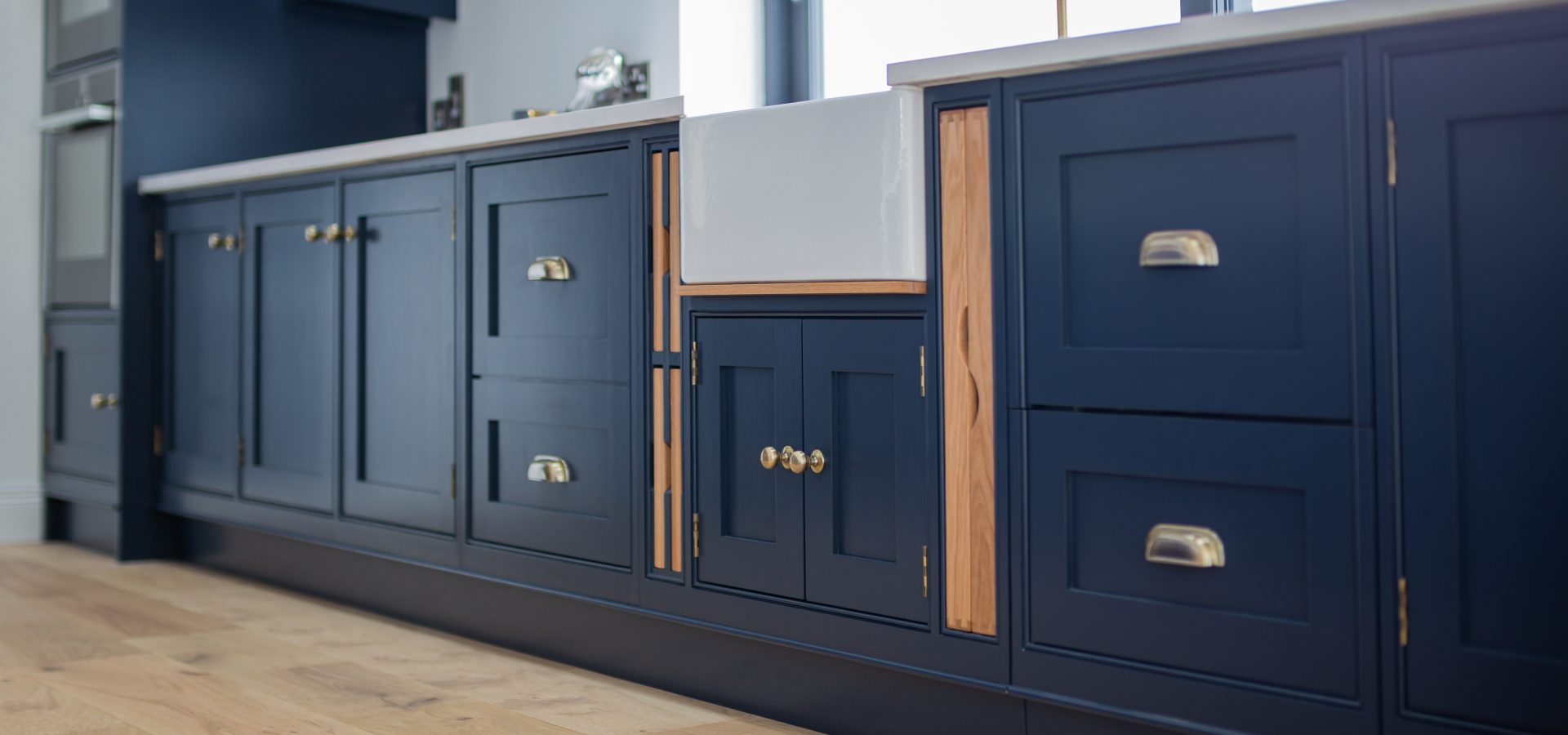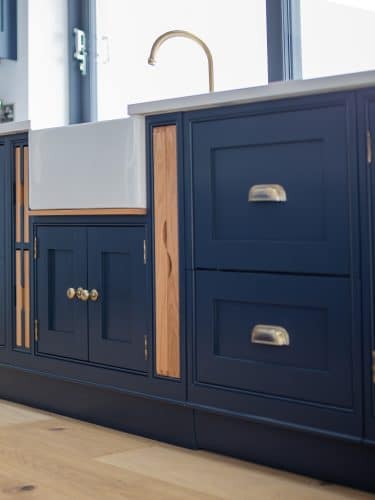 ARMADA KITCHEN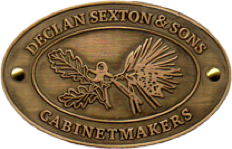 Armada Kitchen
---
The initial brief for the Armada kitchen was "Navy" – Nothing else…just "Navy".
Vague you might say, but once the Declan Sexton & Sons team completed the site survey with the client, the design direction became obvious and this beautiful shaker kitchen came to life.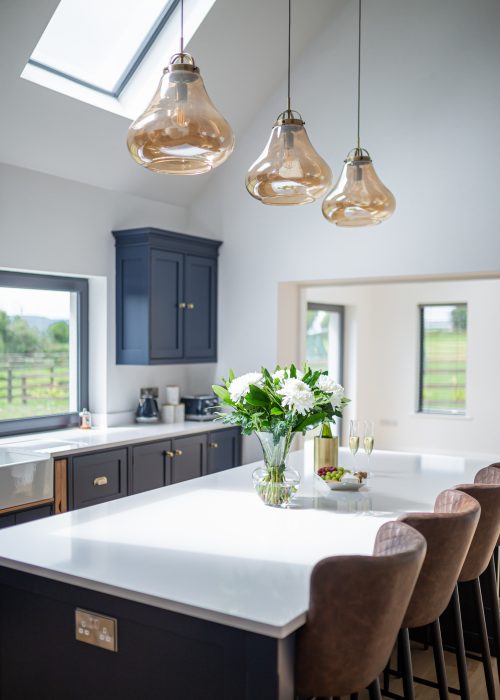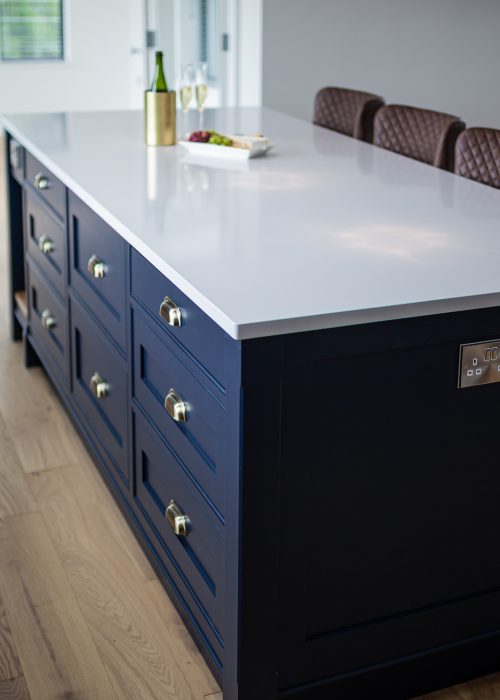 Bespoke Cabinetry
---
In a bright spacious kitchen with an apex ceiling, this bespoke navy in-frame cabinetry is the perfect contrast for the neutral white walls and White Storm Silestone worktop.
Accents of natural oak throughout the cabinetry provide subtle interruptions, while the elegant oak floor is the warm base that brings this whole room together.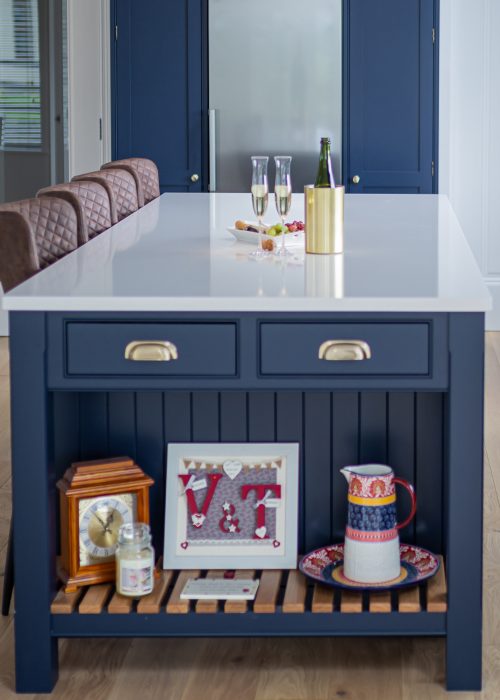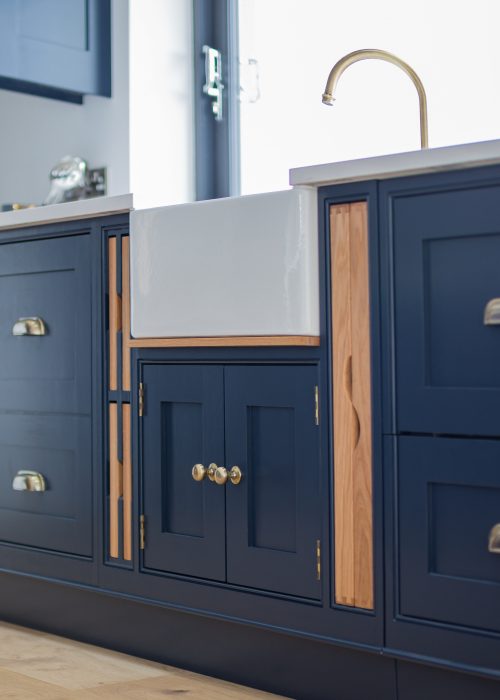 Belfast Sink
---
This kitchen makes the most of its contrasting colours to provide an inviting and friendly feel. This particular kitchen uses custom designs to incorporate handcrafted chopping boards, serving trays and cookware storage to an otherwise simplistic design.
Specific to this kitchen, it boasts a Belfast sink along with antique brass hardware, NEFF appliances and a table end on the striking kitchen Island feature.
Thank you Declan Sexton and Sons, we are just thrilled with our kitchen, it is everything we wanted and more. Your advice was always welcomed and trusted, unbeatable design sense, and just incredible workmanship. Forever grateful. - Valerie & Thomas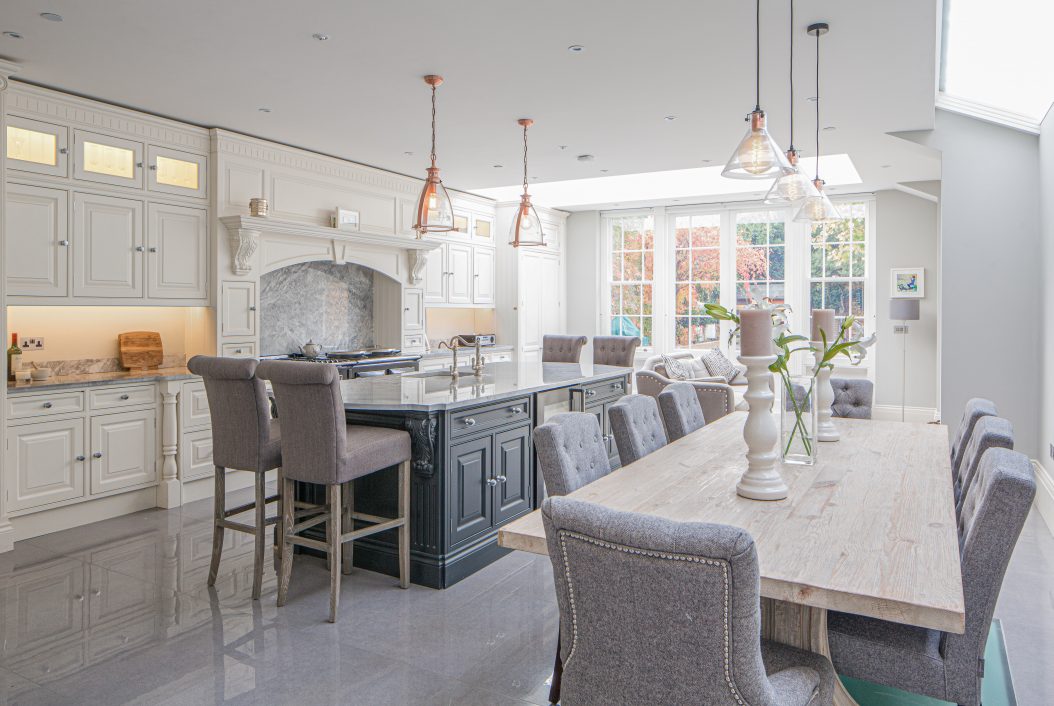 Burlington Kitchen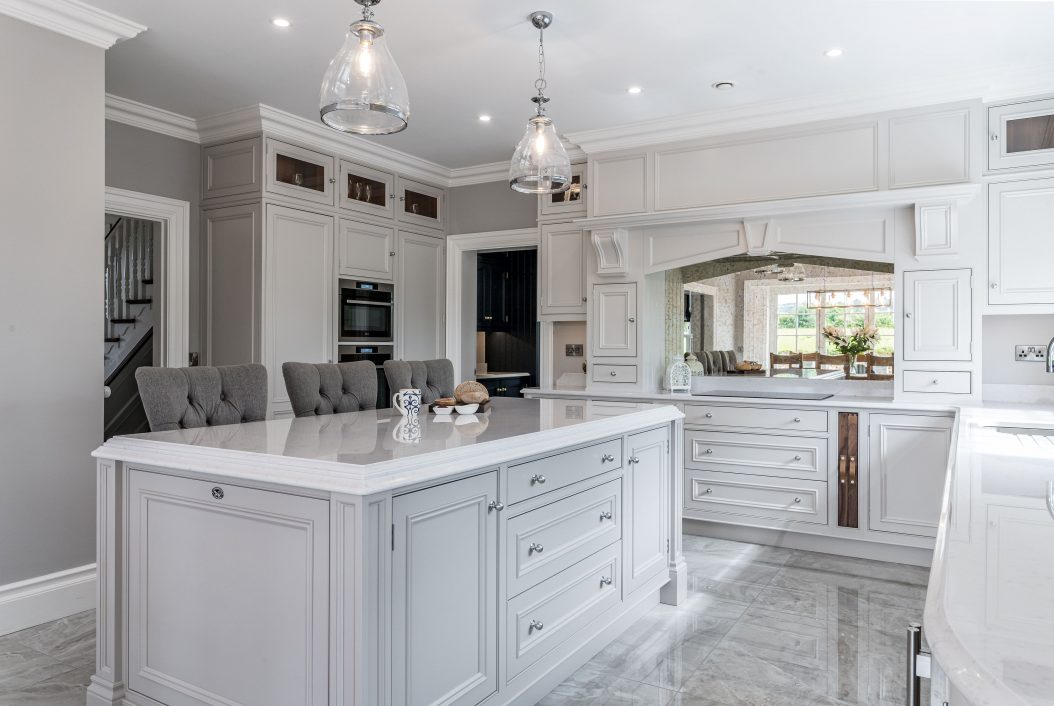 Henley Kitchen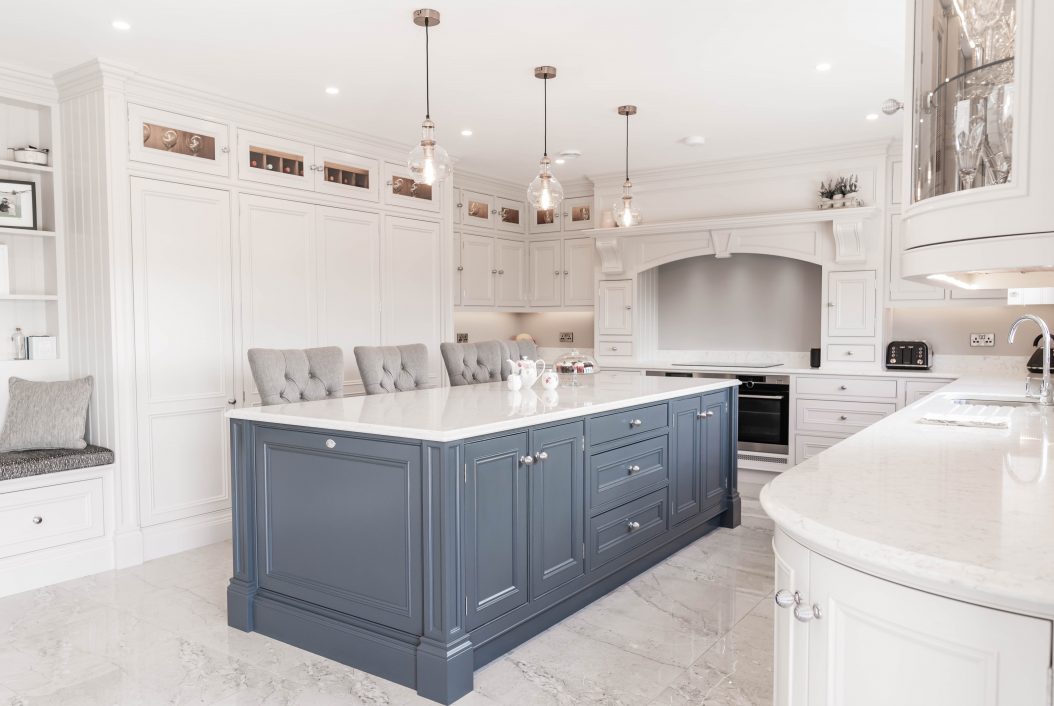 Lexington Kitchen
Kitchen Features
---
The bespoke details of your kitchen are what make it special and Declan Sexton & Sons are on hand to help you plan, create and fit the perfect combination of kitchen features to your space. Check out the features below that can really make your kitchen special.