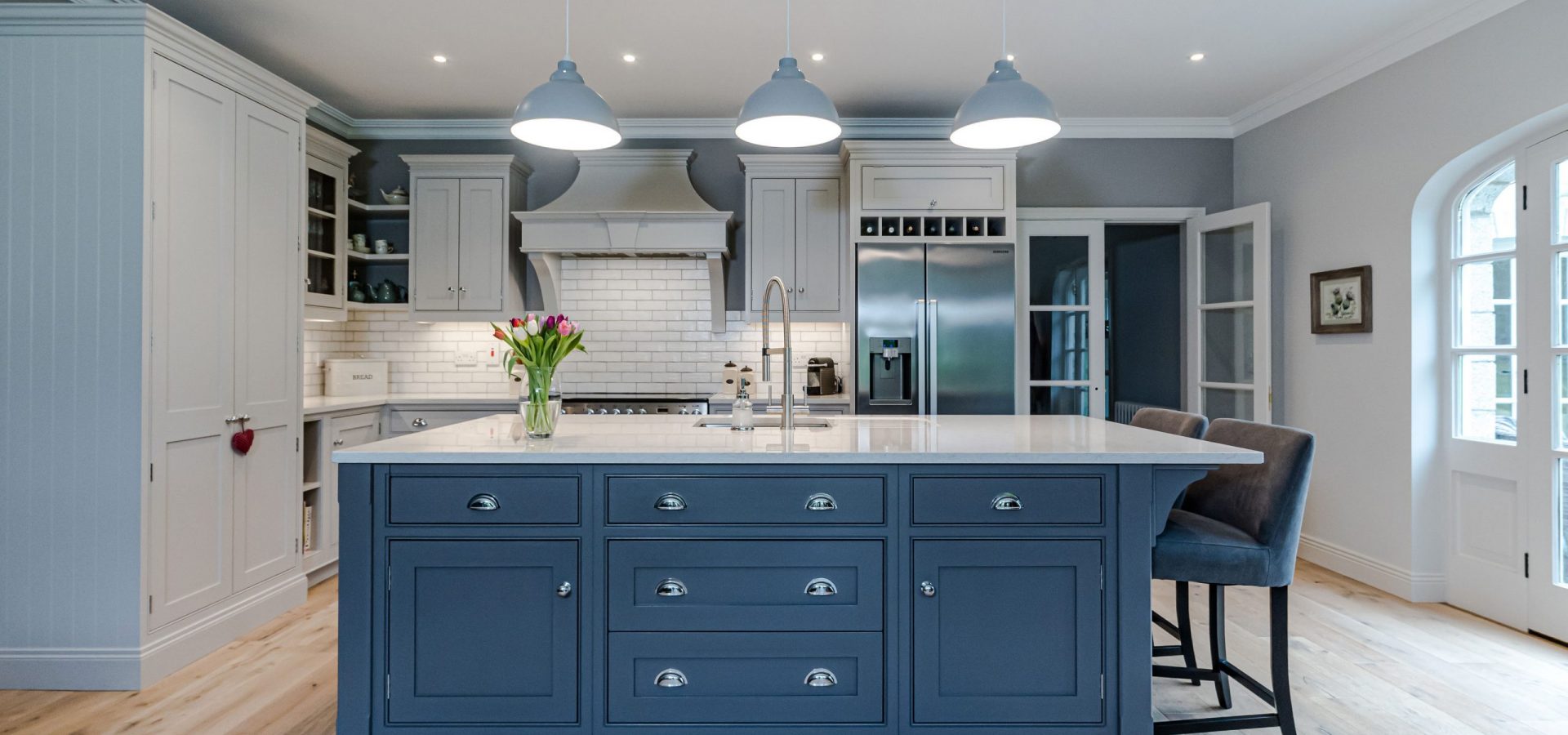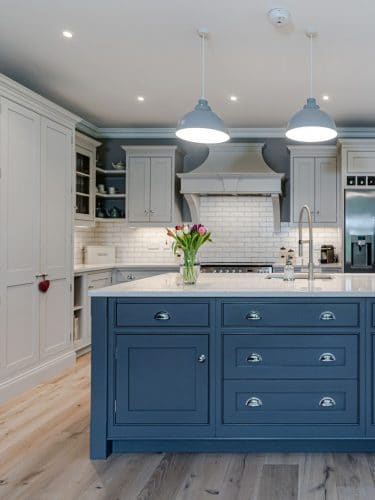 COOLFIN KITCHEN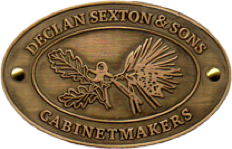 Coolfin Kitchen
---
With simplicity at its core, this authentic shaker in-frame kitchen has subtle details that, while not strikingly obvious, are essential to the overall design.
A change in door proportion, plinth height, and frame thickness along with bespoke cornice mouldings, all work together to make this bespoke handmade kitchen unique.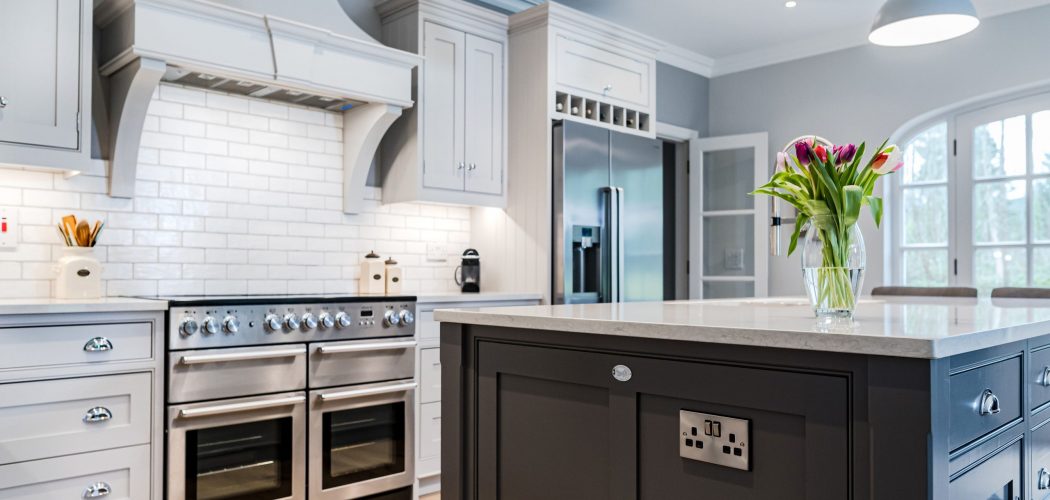 Petite Overmantle
---
A deceptive petite overmantle holds quite a large Pando extractor fan, keeping steam from the Rangemaster Nexus cooker under control.
The overmantle was built specifically to house this large extractor fan and was the basis for calculating the proportion of the curved hood which was the starting point of this whole design.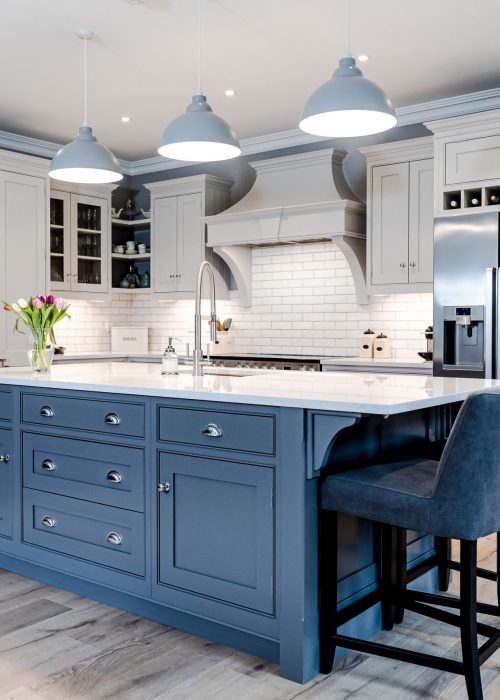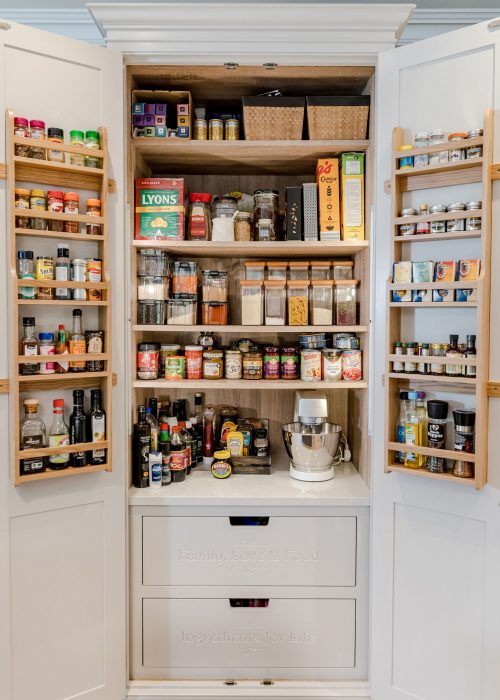 Limed Oak Cabinet Interior
---
A warm rustic engineered floor sets the tone for the colour palette from Colourtrend.
A combination of Silver Moonlight, Wolfhound, subway tiles and a limed Oak cabinet interior give this grey palette a cosy feel.
Fashioned on a homely living space to accommodate friends and family, this pantry ensures that everyone knows just that.
We immediately felt we were in the hands of true craftsmen and professionals. The end result is an experience to enjoy every time we use our kitchen. Quite simply, we could not be happier, it's perfect! - Struan & Marianne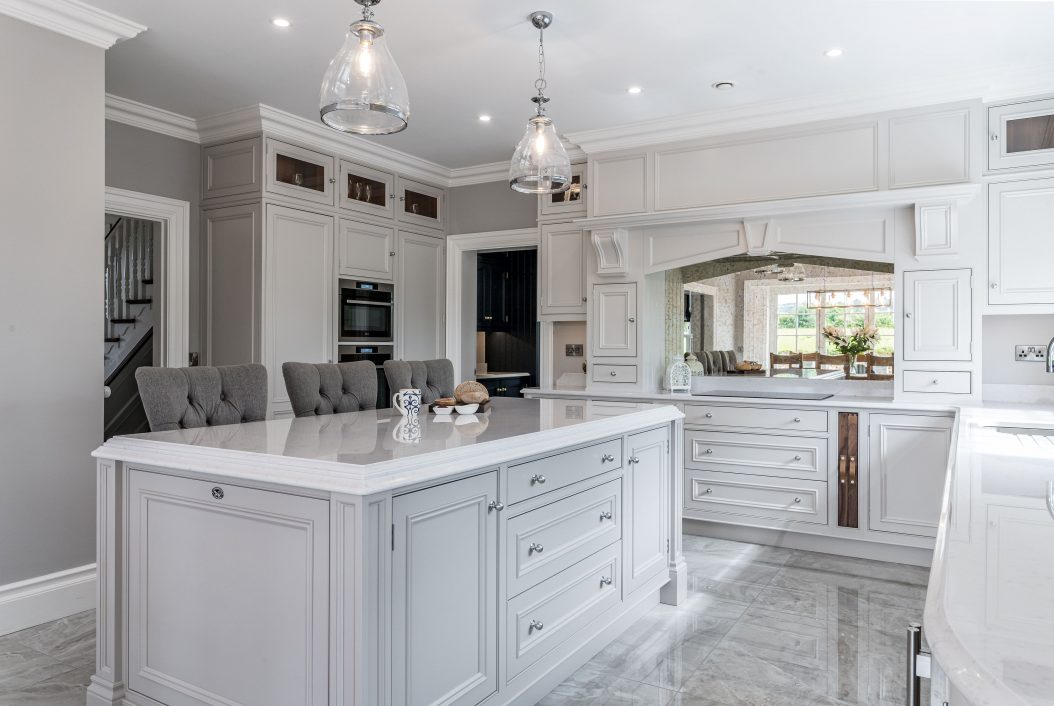 Henley Kitchen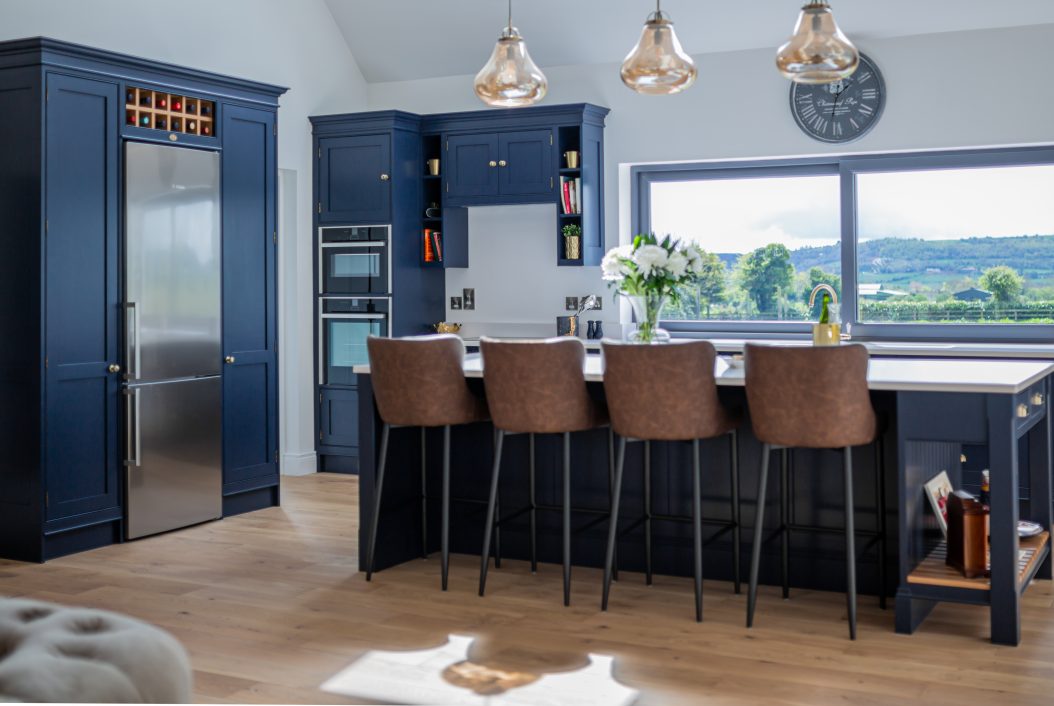 Armada Kitchen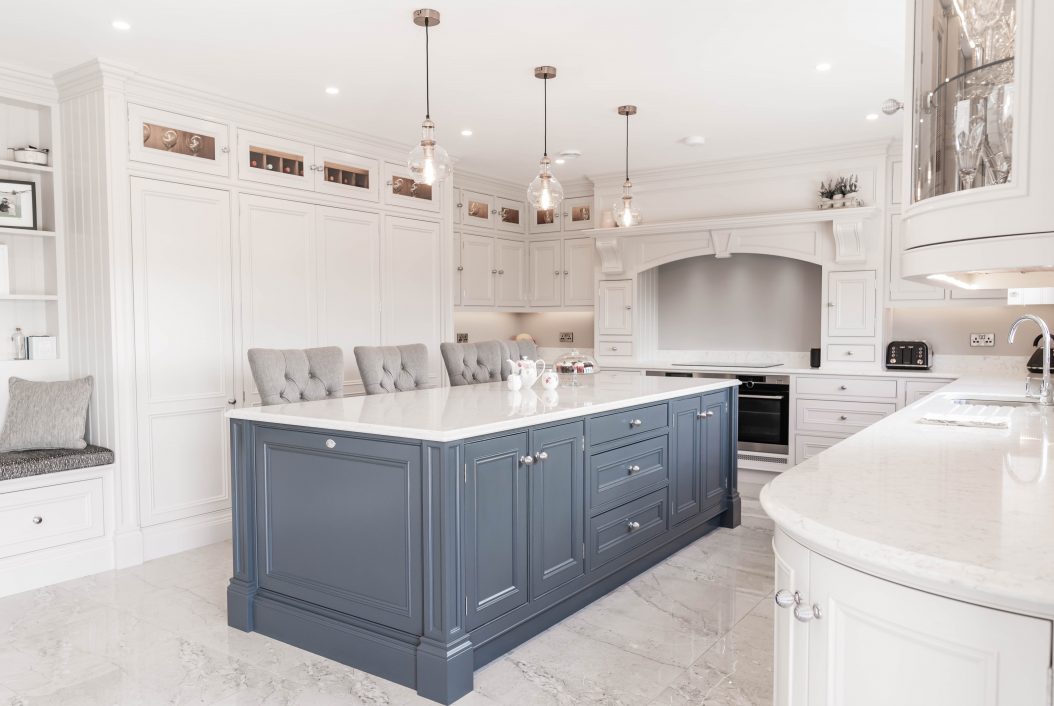 Lexington Kitchen
Kitchen Features
---
The bespoke details of your kitchen are what make it special and Declan Sexton & Sons are on hand to help you plan, create and fit the perfect combination of kitchen features to your space. Check out the features below that can really make your kitchen special.