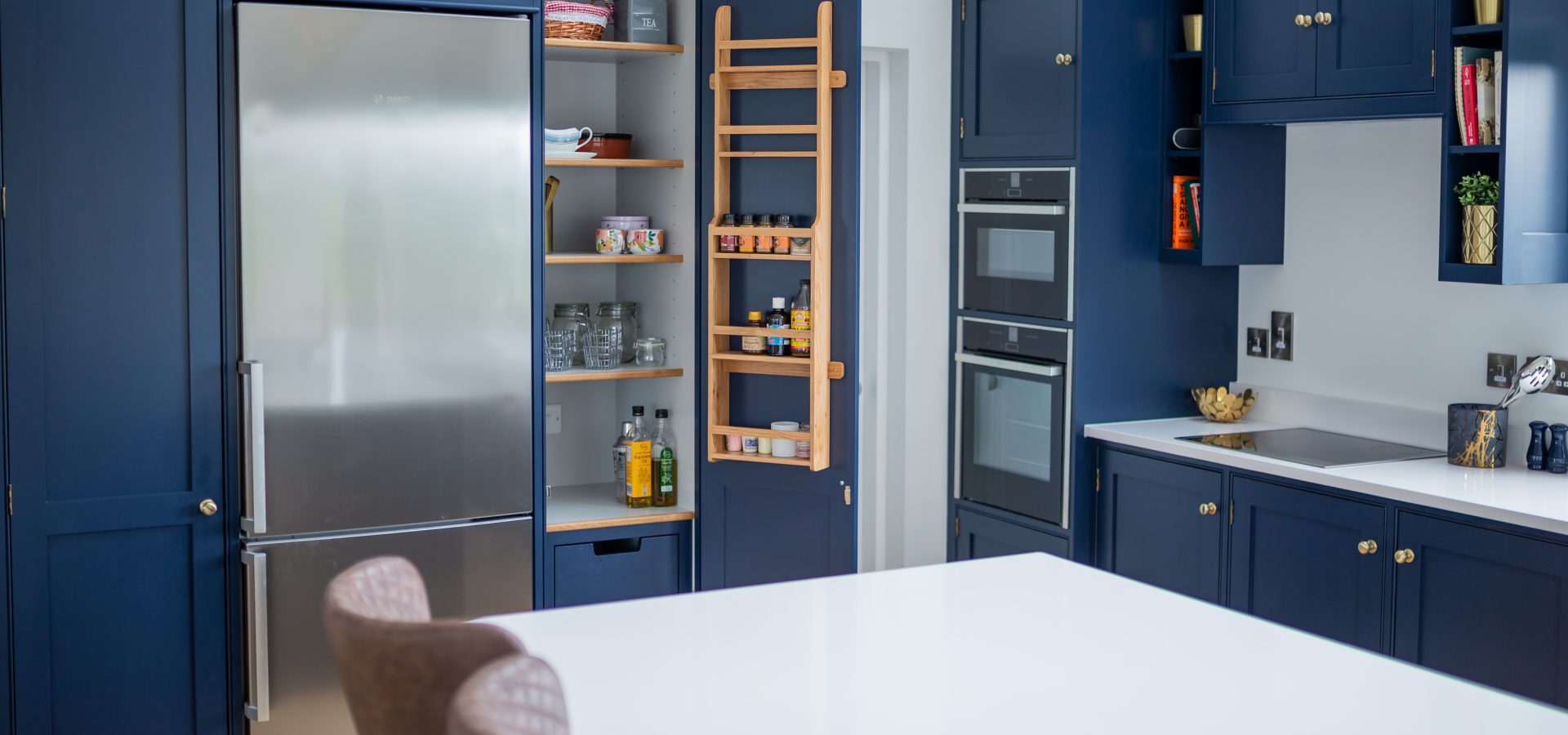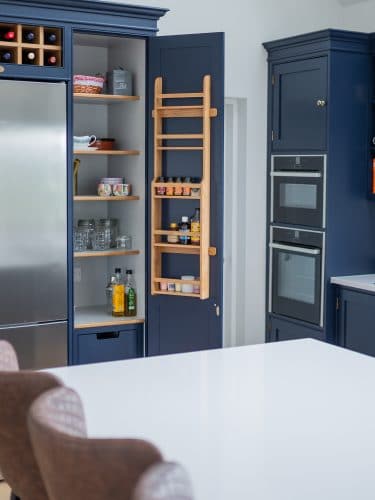 DECLAN SEXTON & SONS - PANTRY DESIGN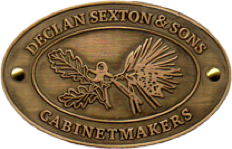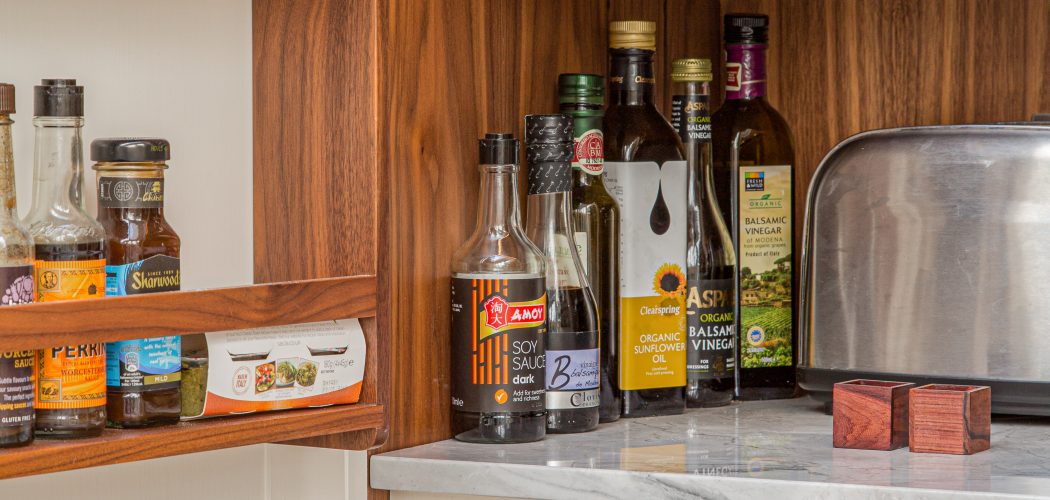 Kitchen Pantry Design
---
Pantry design is an important aspect of kitchen design. It is critical that you have a functional and efficient pantry cupboard and storage system in your kitchen, whether it is an old-fashioned corner pantry or a more modern walk-in pantry. Functionality is at the forefront of our pantry designs followed closely by aesthetic form.
With a range of layout and storage options, materials and finishes, we ensure that this combination of practicality and presentation both compliments and enhances your kitchen space.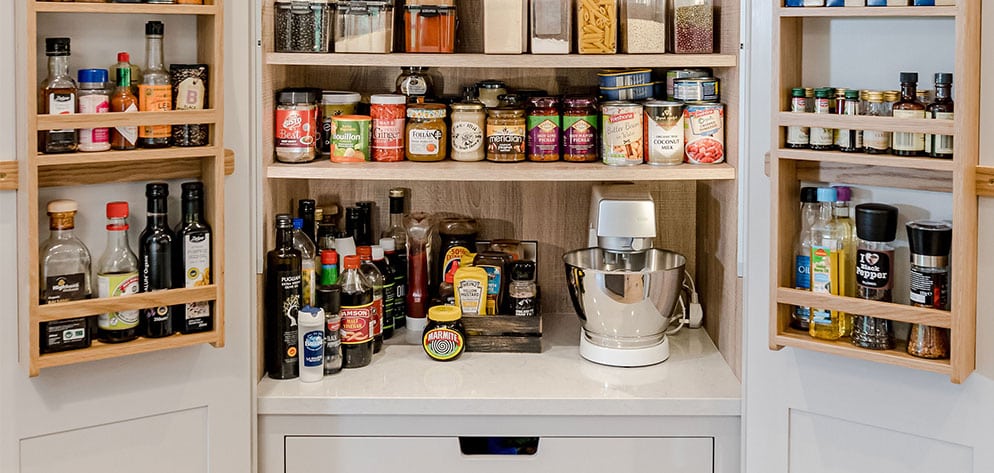 Pantry Cabinets, Larders & Storage
---
The size and shape of your kitchen, what you store in it, how much space you have available, and the look you want to achieve all influence the design of your pantry. There are numerous pantry design options to consider. Some prefer a more traditional style with shelves on one side, while others prefer open shelving with plenty of storage underneath. Most of our recent clients have chosen open cupboards so that they can easily access food, beverages, cleaning supplies, and other items stored within the space. Kitchen pantries can be extremely useful for storing appliances and keeping your kitchen worktops clutter-free. When designing your kitchen pantry, we will collaborate with your electrician to ensure that the proper electrical points are installed.
Kitchen larders can also be cleverly designed to incorporate a breakfast bar for those who have the extra space. Consider how much time you spend in the kitchen and how frequently you cook. Talk to us today and we can develop a pantry or larder solution that best suits your needs.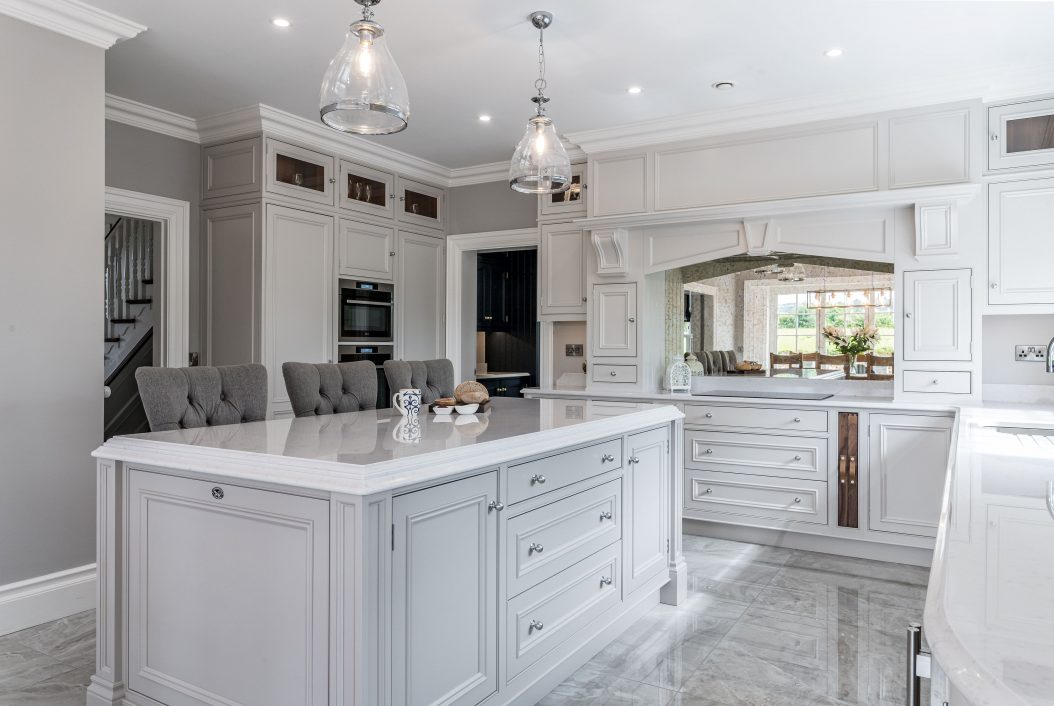 Henley Kitchen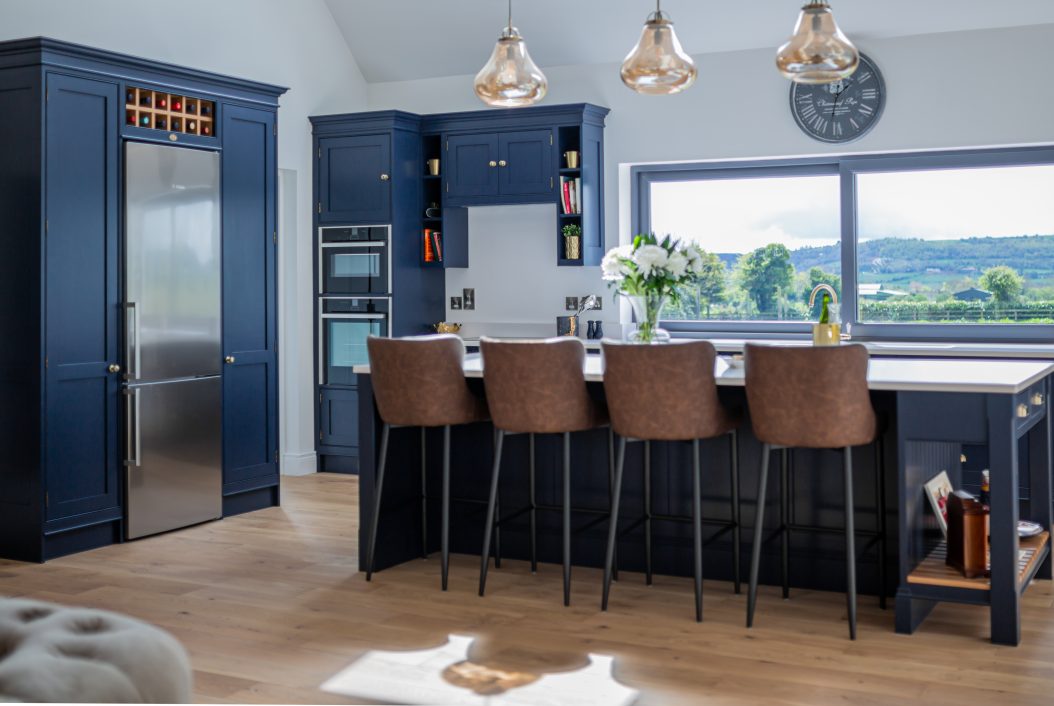 Armada Kitchen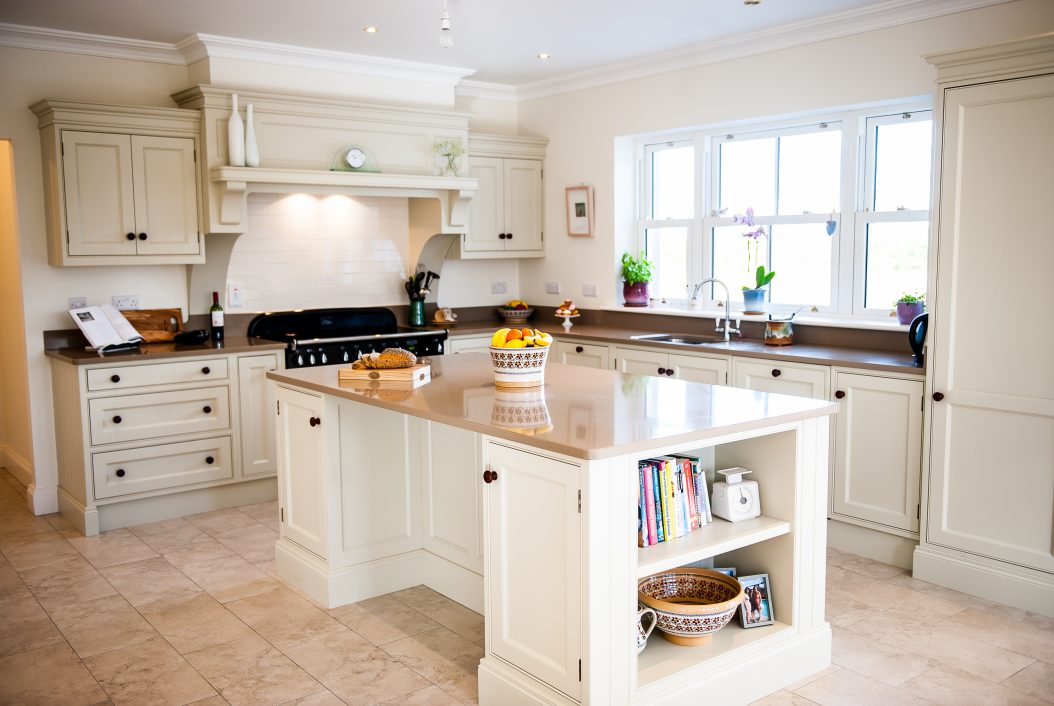 Egelson Farmhouse Kitchen