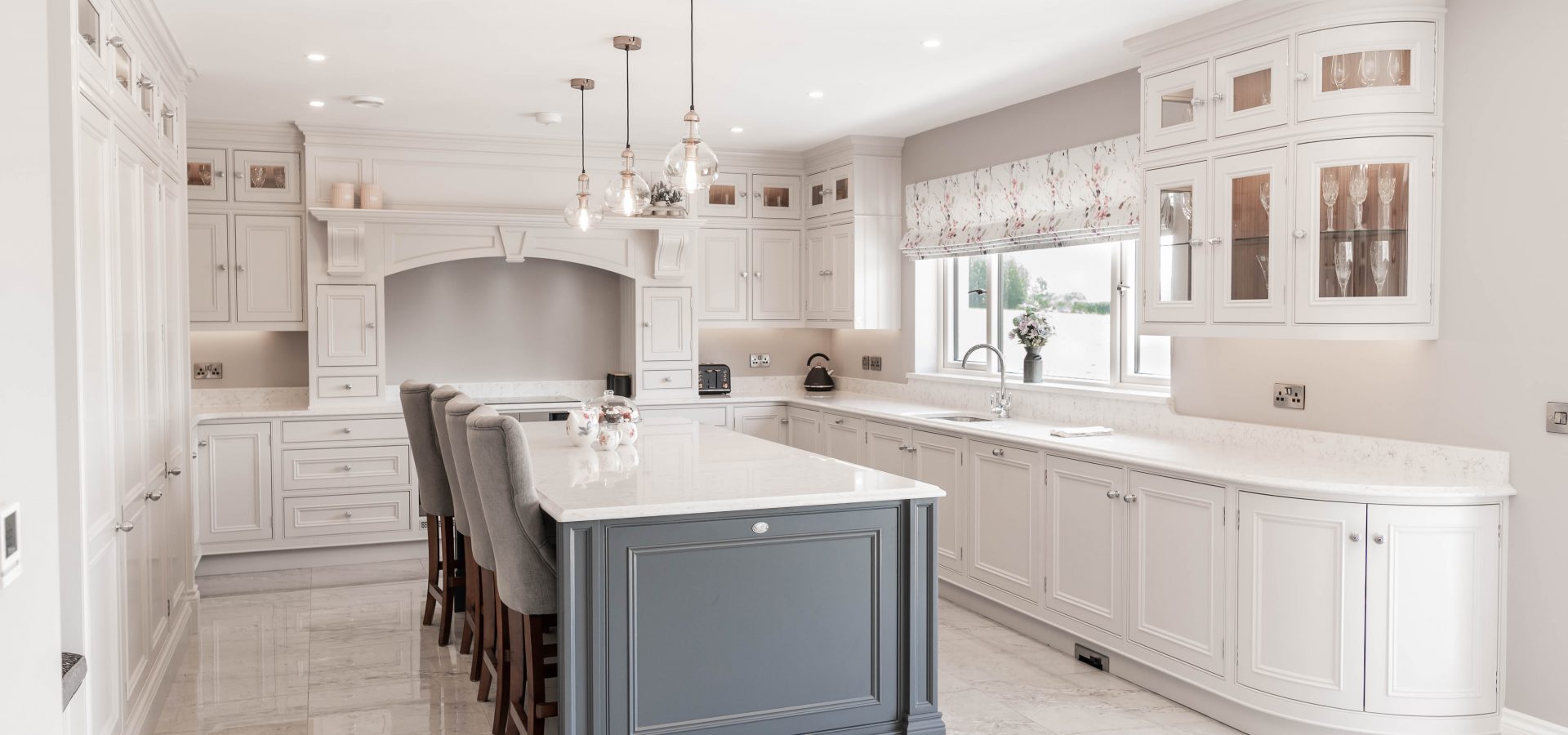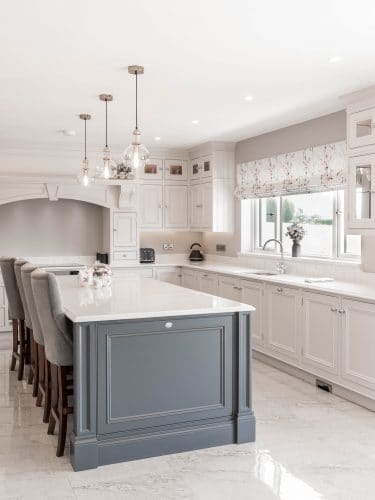 LEXINGTON KITCHEN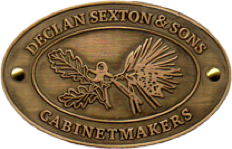 Lexington Kitchen
---
The Lexington kitchen was designed for the client long before their house was even built, which allowed them to discover that their dream kitchen was not possible given the space restrictions within the room.
With some clever planning, they were able to gain some extra space from an adjoining room with no disruption, and the design was made possible.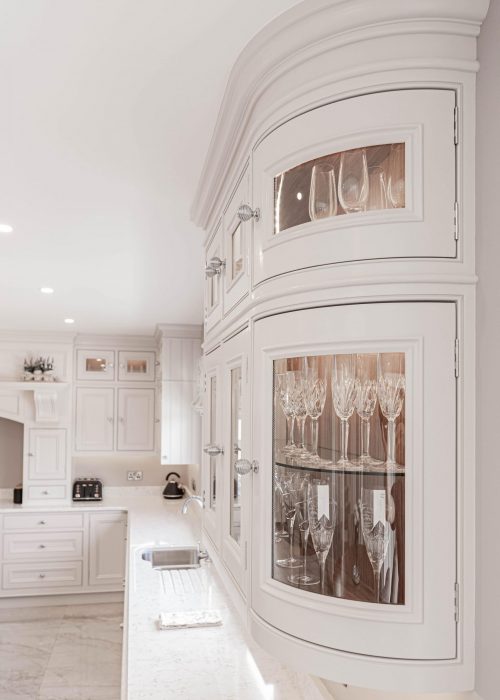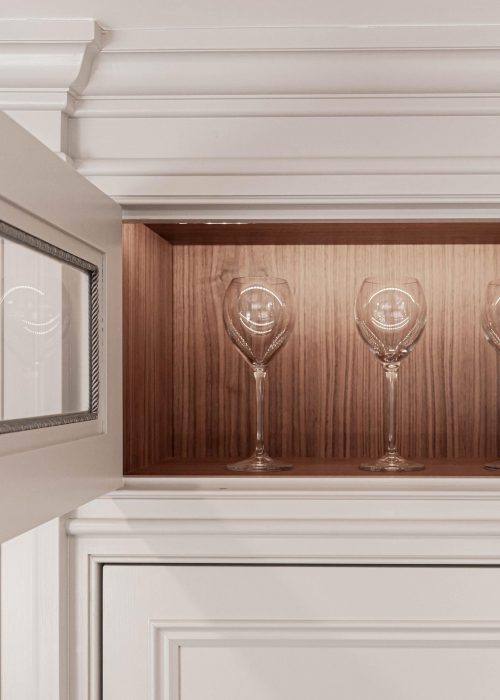 Rope Finish Detail
---
Using integration where possible, appliances are hidden away allowing the cabinetry to flow uninterrupted around three sides of the room; finishing softly with elegant curved cabinetry.
Warm-white LED ribbon lighting illuminates the top cabinetry to give a soft accent to the lacquered solid walnut interior with the glass doors receiving a rope finish detail.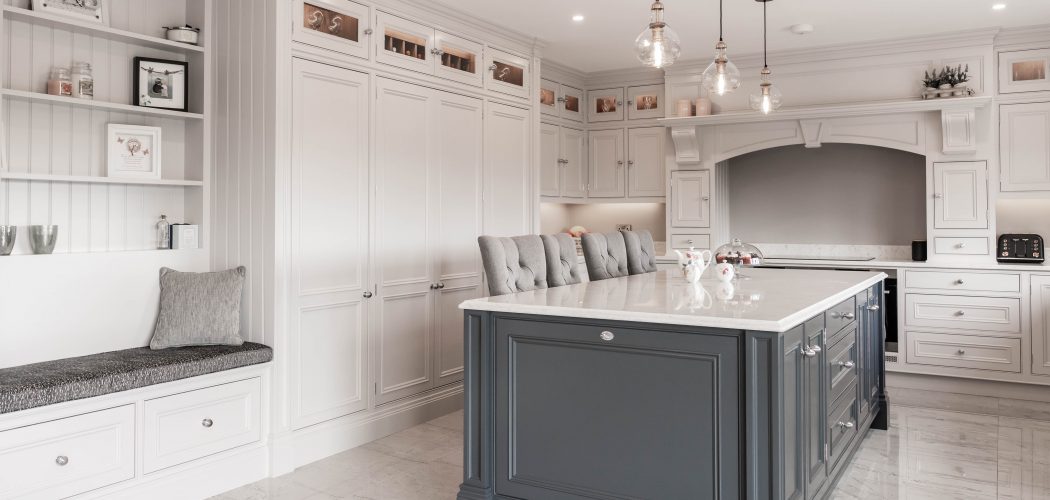 Bespoke Charcoal Grey Island
---
The in-frame design is complimented but not overpowered by a classical bolection style door which is also replicated in other areas around the kitchen including the island end panels.
The colour palette has a light but muted grey theme using Farrow & Ball Cornforth White on the main kitchen and a bespoke charcoal grey specific to Declan Sexton & Sons on the island.
Our brief was ornate in nature while keeping a subdued classical theme. This brief was continued throughout the whole project as we used the Declan Sexton & Sons Interior fit out service for bathrooms, utility room, wardrobes, media cabinets, stairs, skirting and architraves. This service from one company made sourcing designs and keeping continuity an easy task.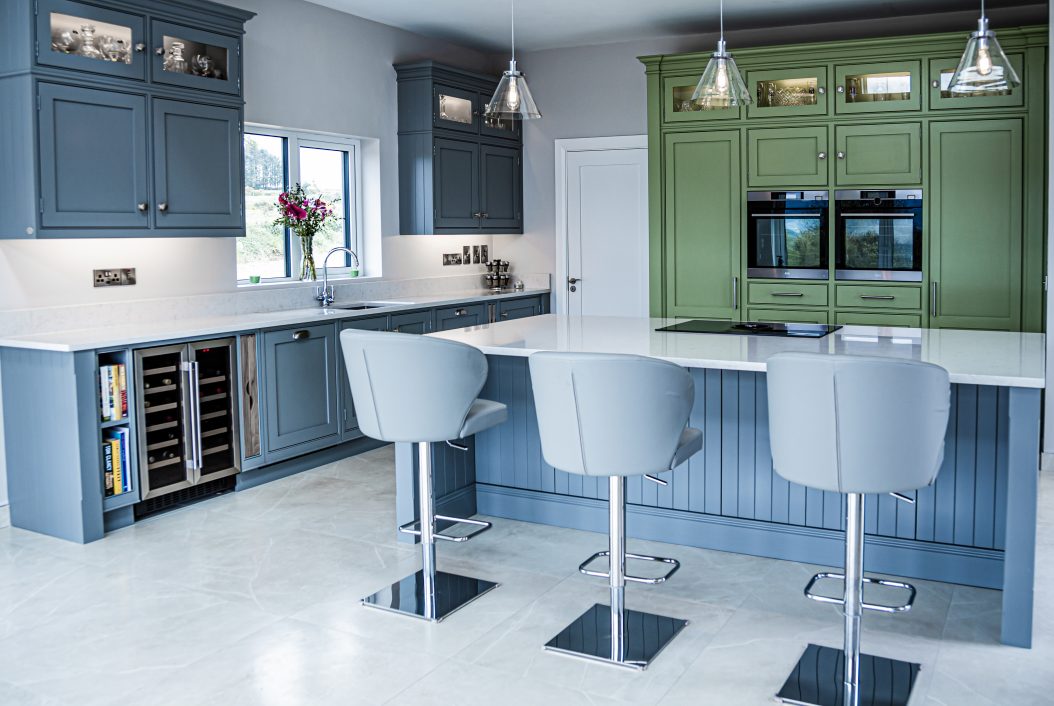 Bedford Kitchen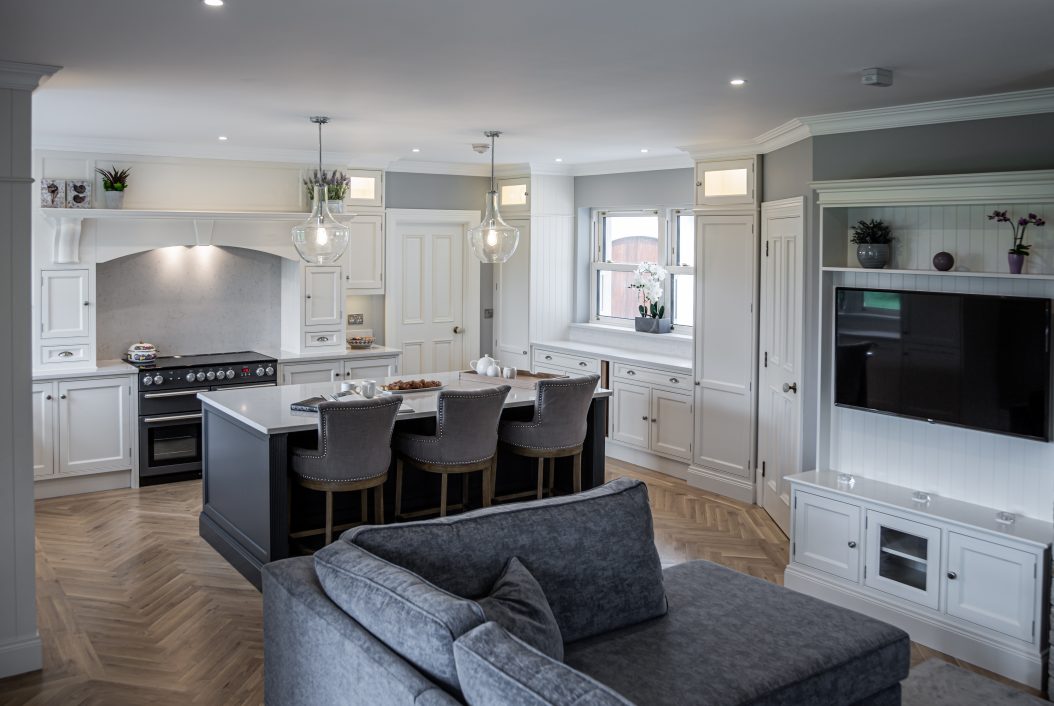 Richmond Kitchen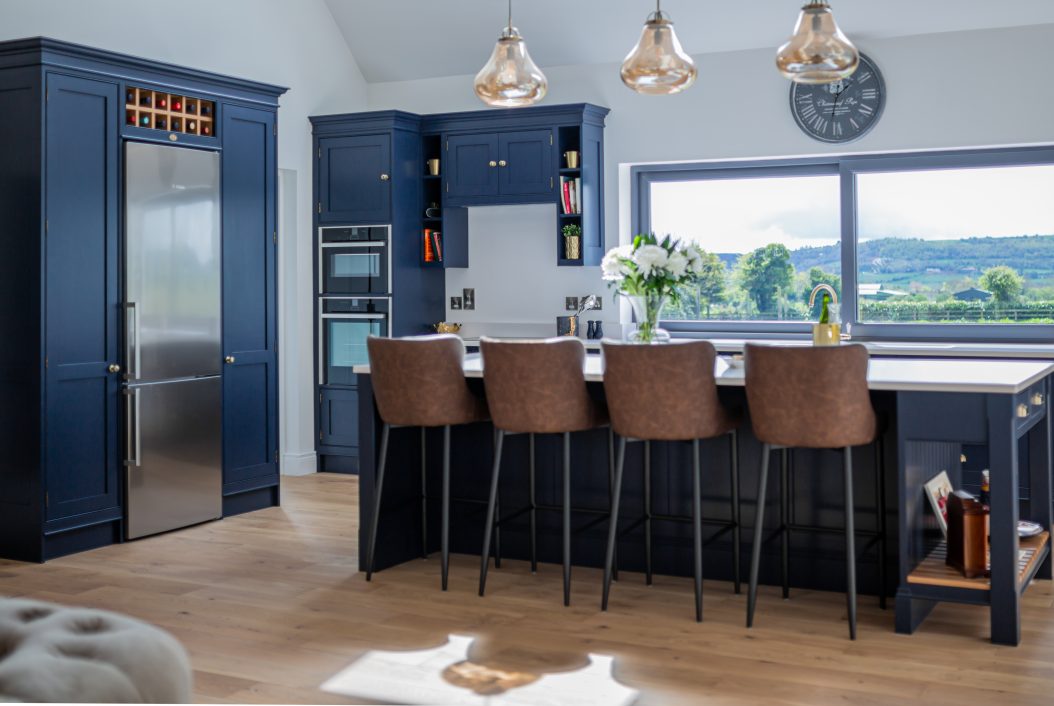 Armada Kitchen
Kitchen Features
---
The bespoke details of your kitchen are what make it special and Declan Sexton & Sons are on hand to help you plan, create and fit the perfect combination of kitchen features to your space. Check out the features below that can really make your kitchen special.