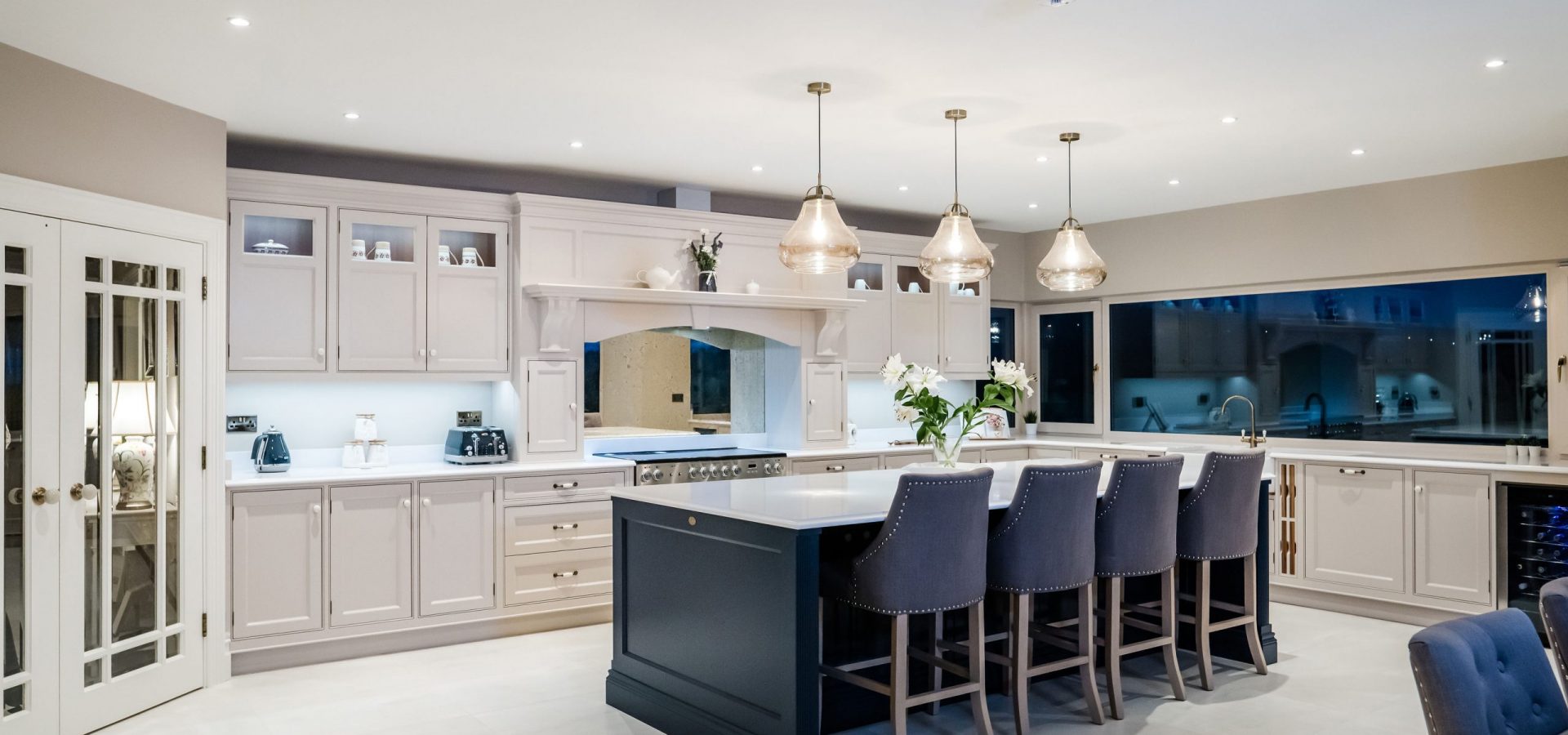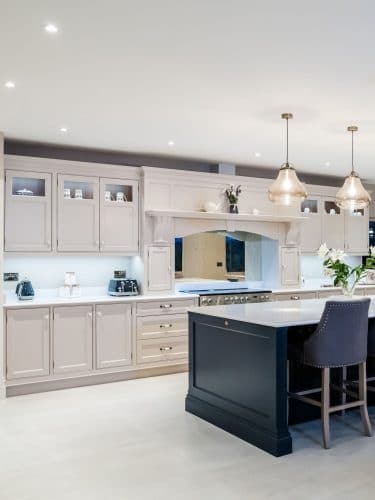 SONAIS KITCHEN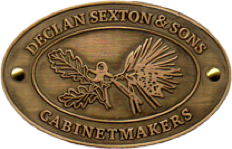 Sonais Kitchen
---
A vast open plan room where space was plentiful made designing Sonais a pleasure. The question was not "where do we put?" but "how many do we put?"
In close conjunction with the client throughout their build, Declan Sexton & Sons were able to advise on features that the client wished to include, such as a large island with services and windowsill height to allow the worktop to meet seamlessly with the window frame.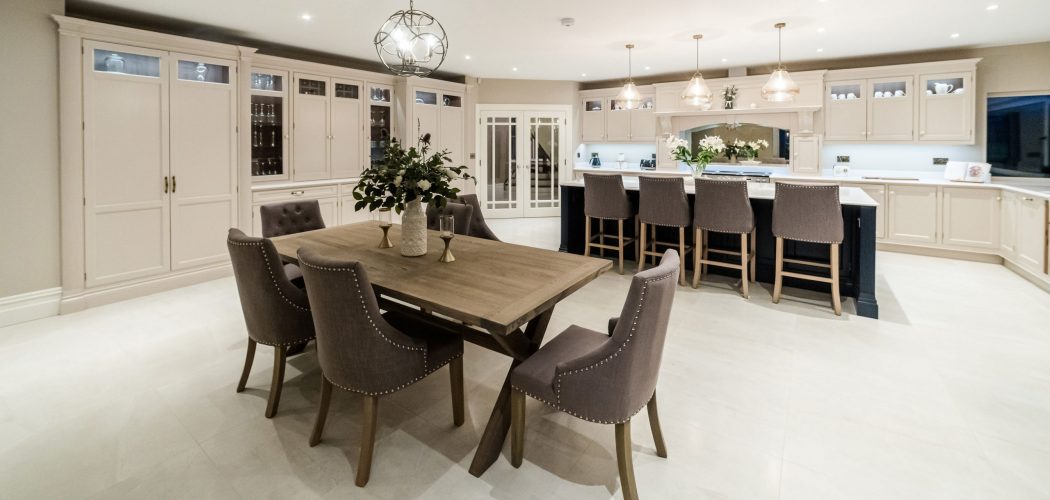 Antiqued Mirror
---
As with many designs, symmetry played a part in the design at both the overmantle and display areas, while a fabulous antiqued mirror behind the overmantle reflects this already spacious room.
Integration and symmetry, key to the design of the display wall, allowed for extensive food storage with a large pantry and side-by-side integrated fridge and freezer.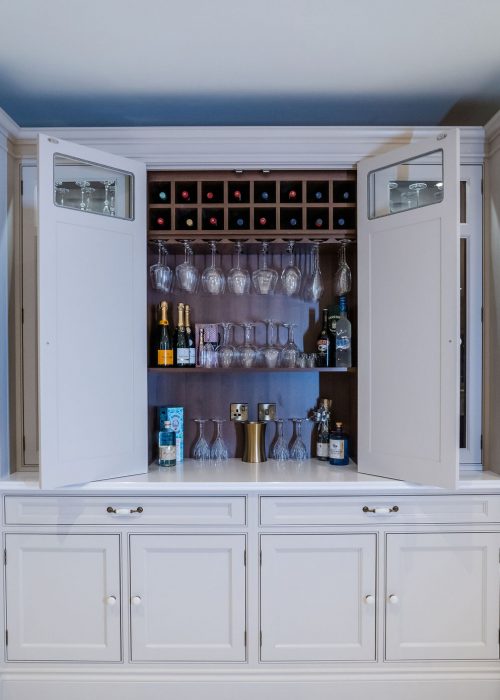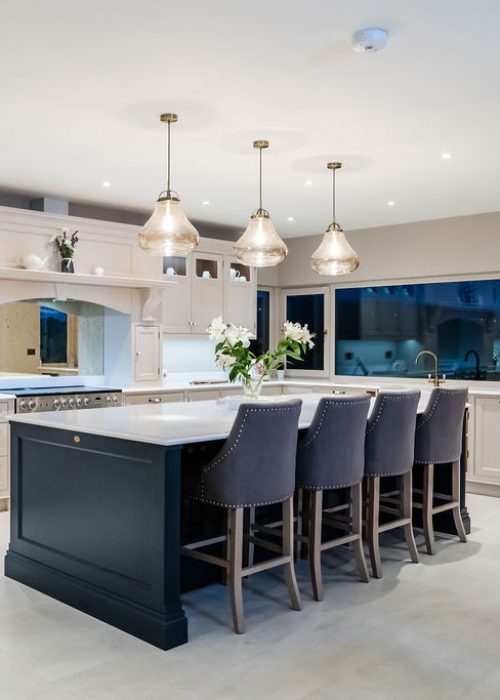 Bespoke Glassware & Drinks Cabinet
---
While these attractive cabinets facilitate the function, the form is then enhanced by a centre display area to house glassware and a hidden drinks cabinet.
A tremendous island which this kitchen surrounds, pushes the limits of both wood and stone fabrication, measuring 3.1m in length x 1.4m in width.
Everyone, and I mean everyone, who has come into our home has been taken aback with the kitchen. You could not be in better hands with Declan Sexton and Sons. - Claire & Kieran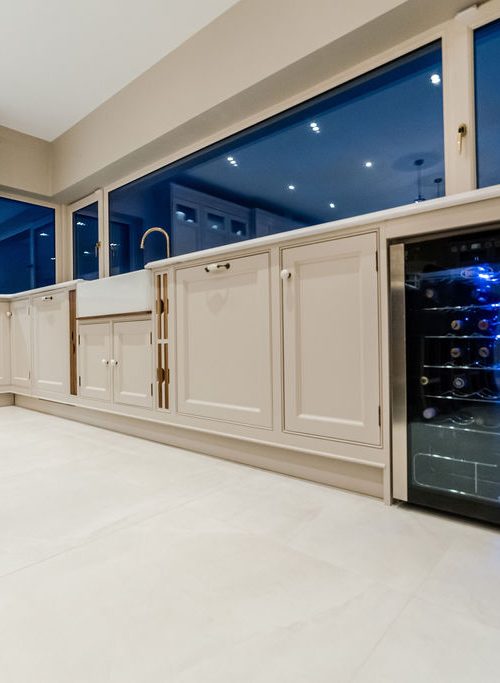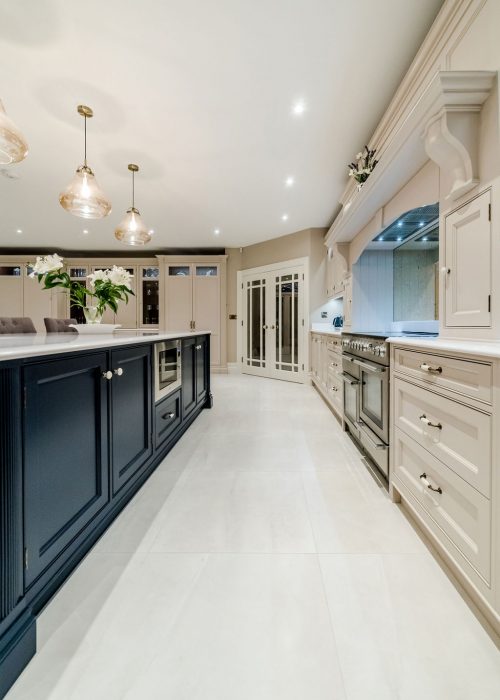 Bespoke Navy Contrast
---
Reeded pillars suitably dress the end panels while each side is a mix of function and leisure with the task side facing the range and ample space for an audience on the seating side. A bespoke navy paint, exclusive to Declan Sexton & Sons, provides a stunning contrast to Cosentino's White Storm worktop.
The panoramic kitchen window, from which a vast worktop stretches, is home to a double Belfast sink. That is flanked by bespoke dovetailed walnut serving trays and compact chopping boards providing both purpose and aesthetic enhancement.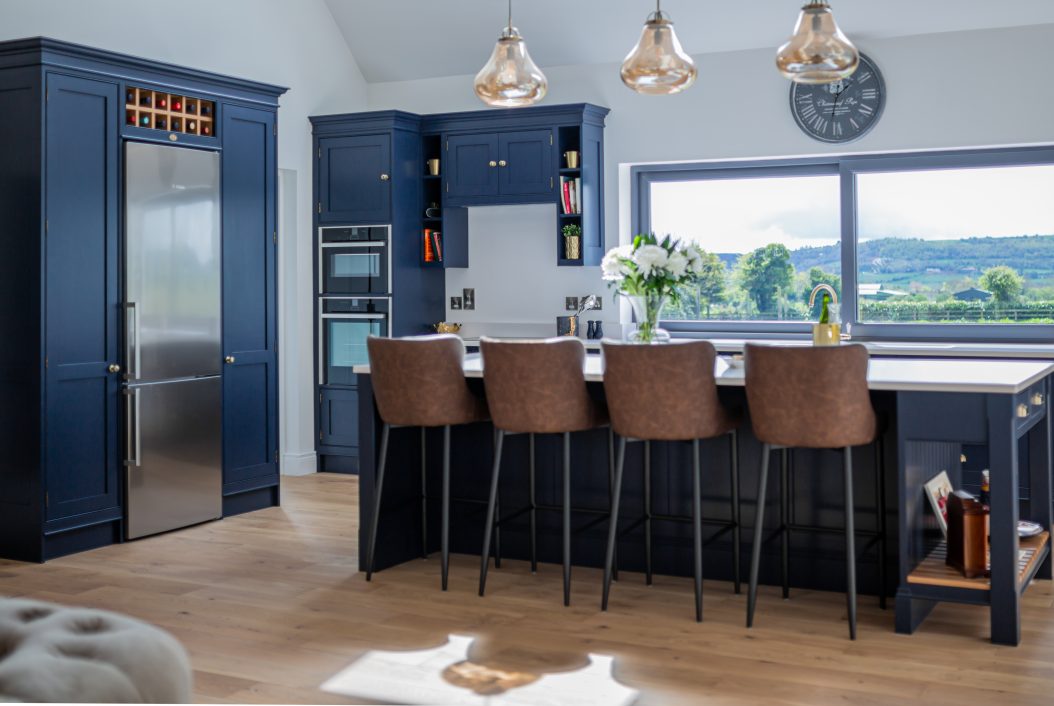 Armada Kitchen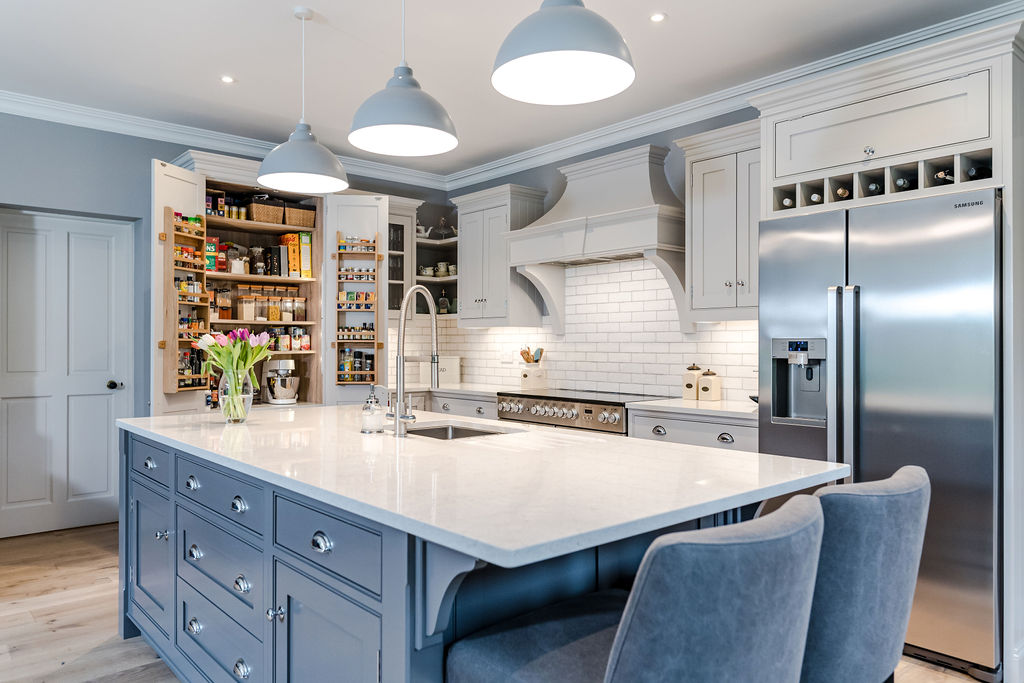 Coolfin Kitchen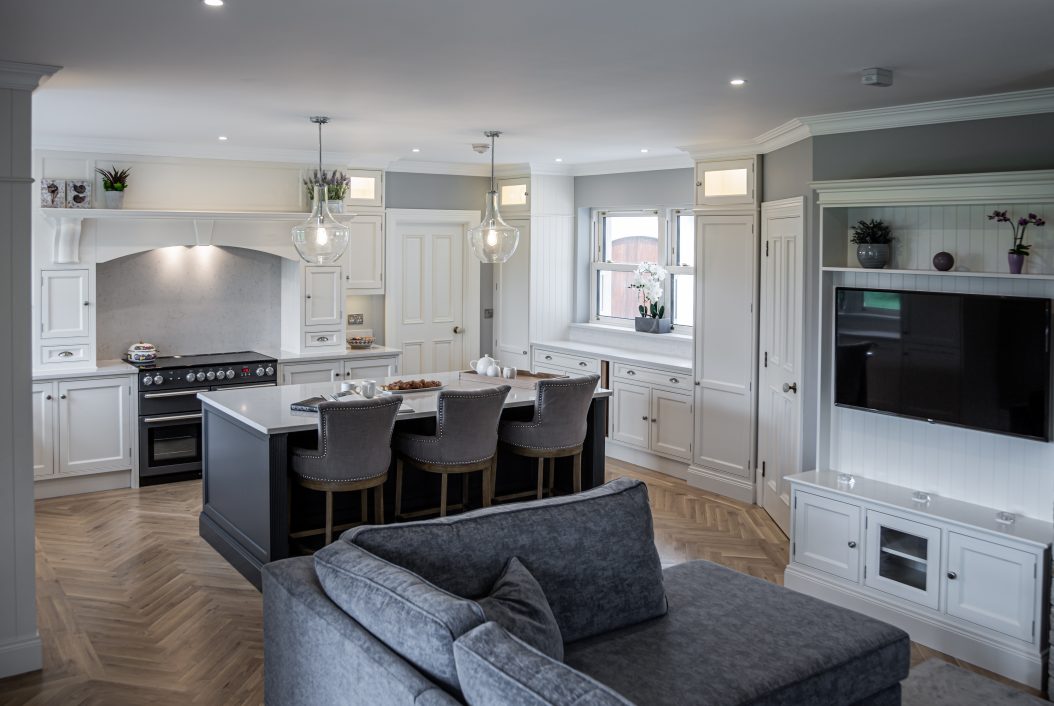 Richmond Kitchen
Kitchen Features
---
The bespoke details of your kitchen are what make it special and Declan Sexton & Sons are on hand to help you plan, create and fit the perfect combination of kitchen features to your space. Check out the features below that can really make your kitchen special.